by Janis on 1st September 2023 / 0 comments
Enjoying our blooming patio pots
Well, after I wished for rain, it didn't appear to stop for a couple of weeks. This was terrific news for our garden beds, and even better news, our local water company has lifted our hosepipe ban, yay.
Ahh, yes, the dahlias are now blooming; they add a beautiful splash of colour to our cottage garden bed this time of year. Although we do have one or two dahlias that the slugs are particularly fond of. I'm going to have to guide our resident hedgehogs in the right direction.
I think I may have been cheated out of my four-pack of dahlia tubers, as I thought they were shades of purple. So far, one is a vibrant mauve, and two are white; I'm keeping my fingers crossed that the last specimen is purple.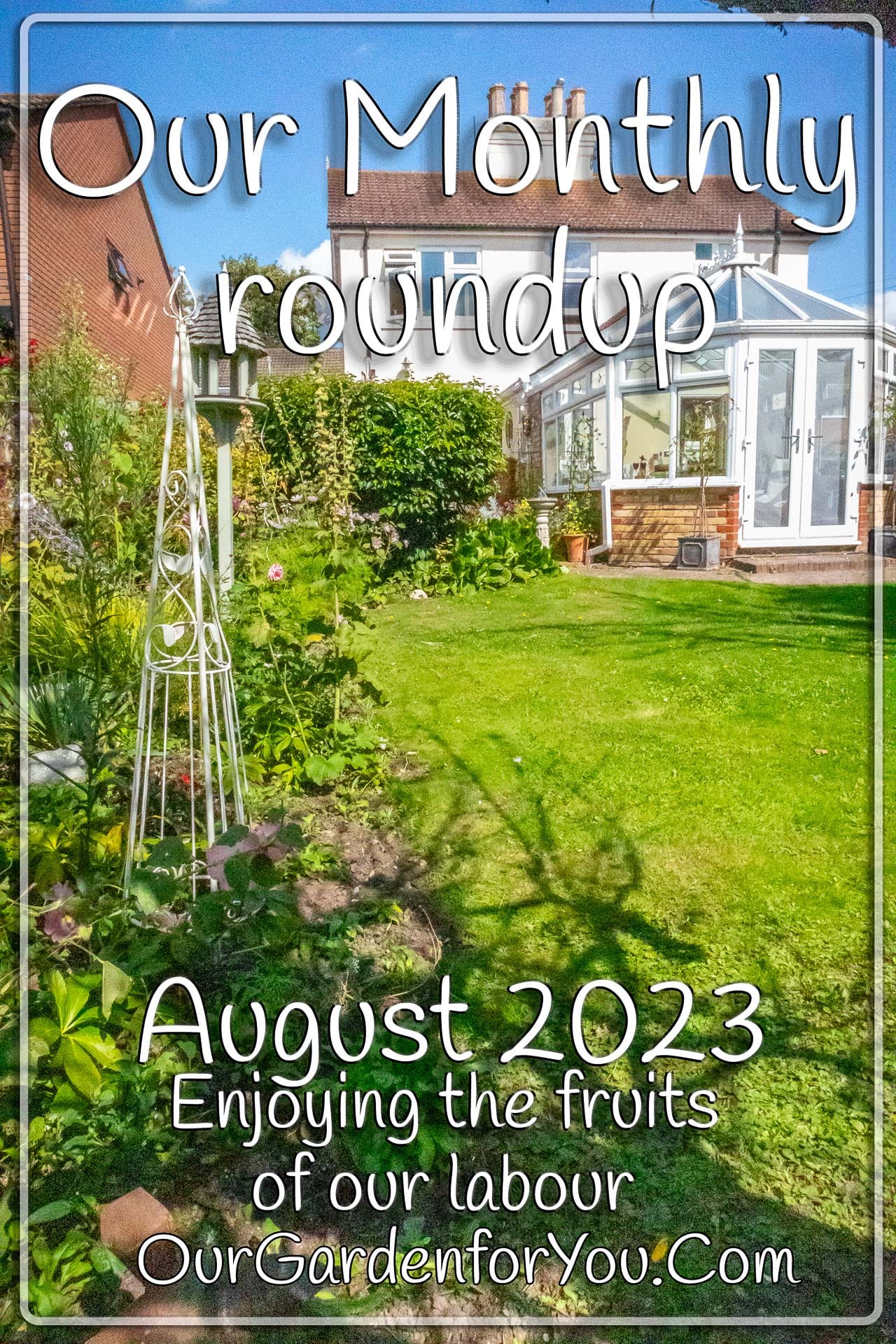 Why not Pin it for later?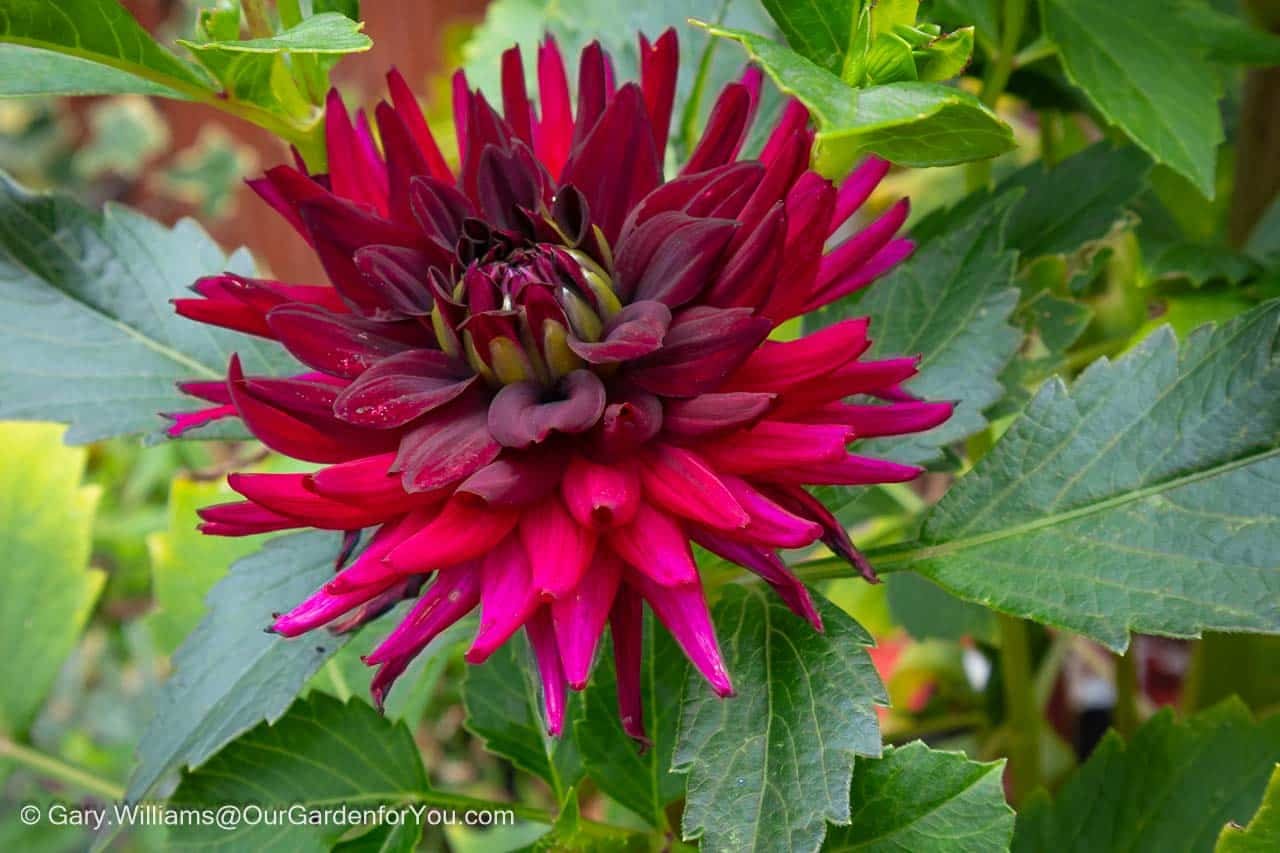 Blooming Dahlia
Another flower that adds a delicate swathe of colour is our Cosmos. I grew them from seed, and they truly are a winner; I'm going to have to grow some more next year. They certainly bring height and structure to the garden bed.
Cosmos Seashells
As mentioned, we're still keeping track of our hedgehogs; they do make me smile when we watch the
VANBAR Trailcam
footage every morning.
What we've been up to in August
In the garden and on the website
Our tomato plants are not doing too bad, especially our three varieties of cherry tomatoes. We've made a sundried tomato risotto with them, and also Gary has made
Pan con Tomate
, which always brings back good memories of our trips to Spain
Pan con tomate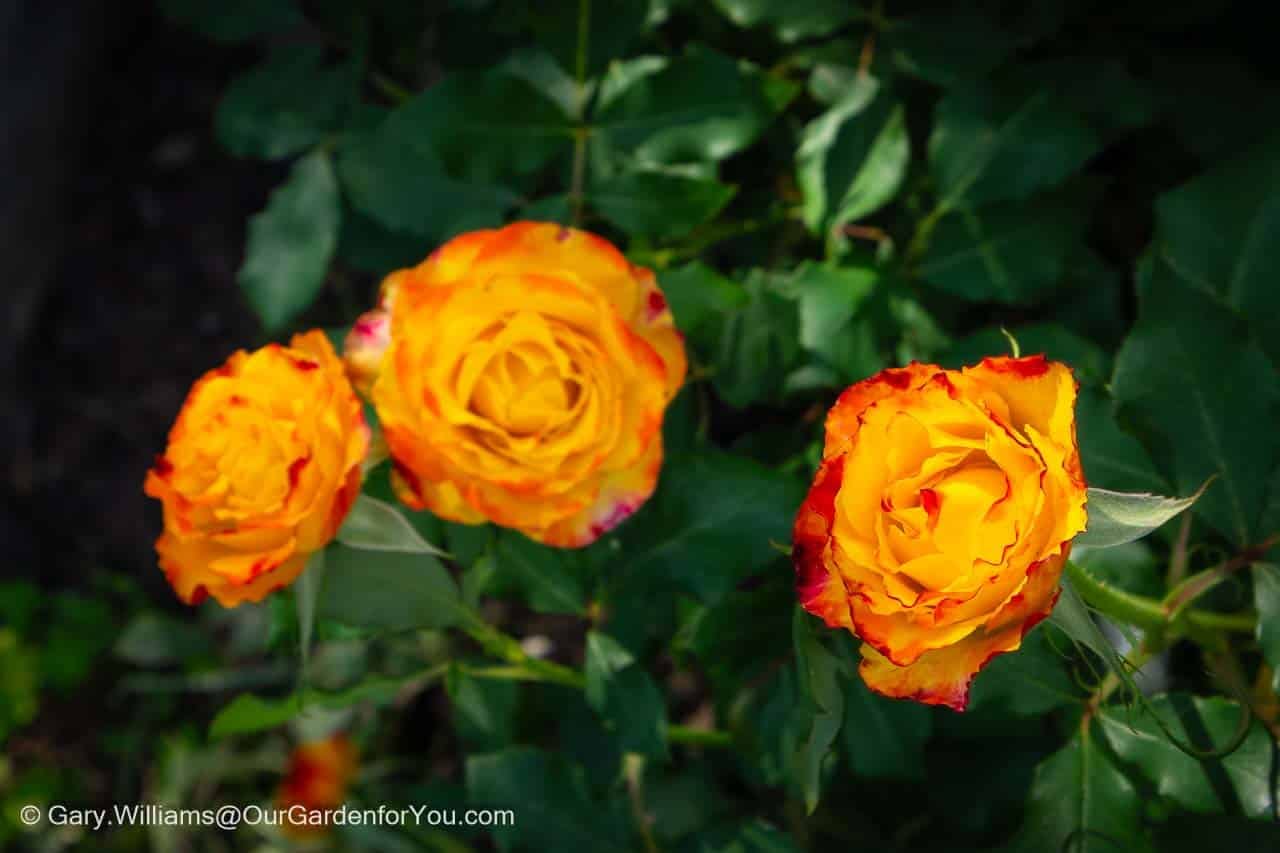 Tequila Sunrise rose
Recently I wrote a post about the roses in our English cottage garden; I was surprised at how many we already had; it was 12. Gary and I both like roses, although he is a little more obsessed than me.
So, after clearing a space for another rose, we headed off to Rumwood Nursery near Maidstone Kent, which are rose specialists, and they had their roses on offer; they were 50% off. So, needless to say, we bought two; they are beautiful specimens, though.
We purchased one Hybrid Tea named Tequila Sunrise; it isn't incredibly fragrant, but its vibrant orange blooms make up for it. The other was a Floribunda called Scentimental, and this mottled red and white blossomed rose is incredibly fragrant.
I think Gary's convinced me to return and pick up another.
Scentimental rose
Gary and I have been out and about with our National Trust membership cards and visited the magnificent hillside retreat of Emmetts Garden in Kent.
If you love alpine and rock gardens, you'll love Emmetts Garden. It's incredible how the National Trust gardeners keep their properties looking so spectacular.
Exploring the Rock Garden
Emmetts Garden is a picturesque Edwardian estate located on one of the highest points in Kent.

The land was purchased by Frederic Lubbock in 1893. Although Frederic Lubbock was a banker, he was also a passionate plantsman. Frederic Lubbock adored plants in all shapes and sizes, especially trees. His vision was to create a wonderful Edwardian garden containing plants from around the globe, particularly from Asia.
As an Amazon Associate we earn from qualifying purchases.
As an Amazon Associate we earn from qualifying purchases.
Achievements for August
Let's keep ticking those boxes
August has once again been a mixed month here in Kent, with torrential downfalls interspersed with glorious sunshine, so my timing heading out into the garden has been a bit hit-and-miss at times.

However, our garden is thriving with various summer blooms; I must admit I do love the crocosmia; it's a winner in our garden. The patio is also in full colour and attracts the local wildlife, which is fantastic.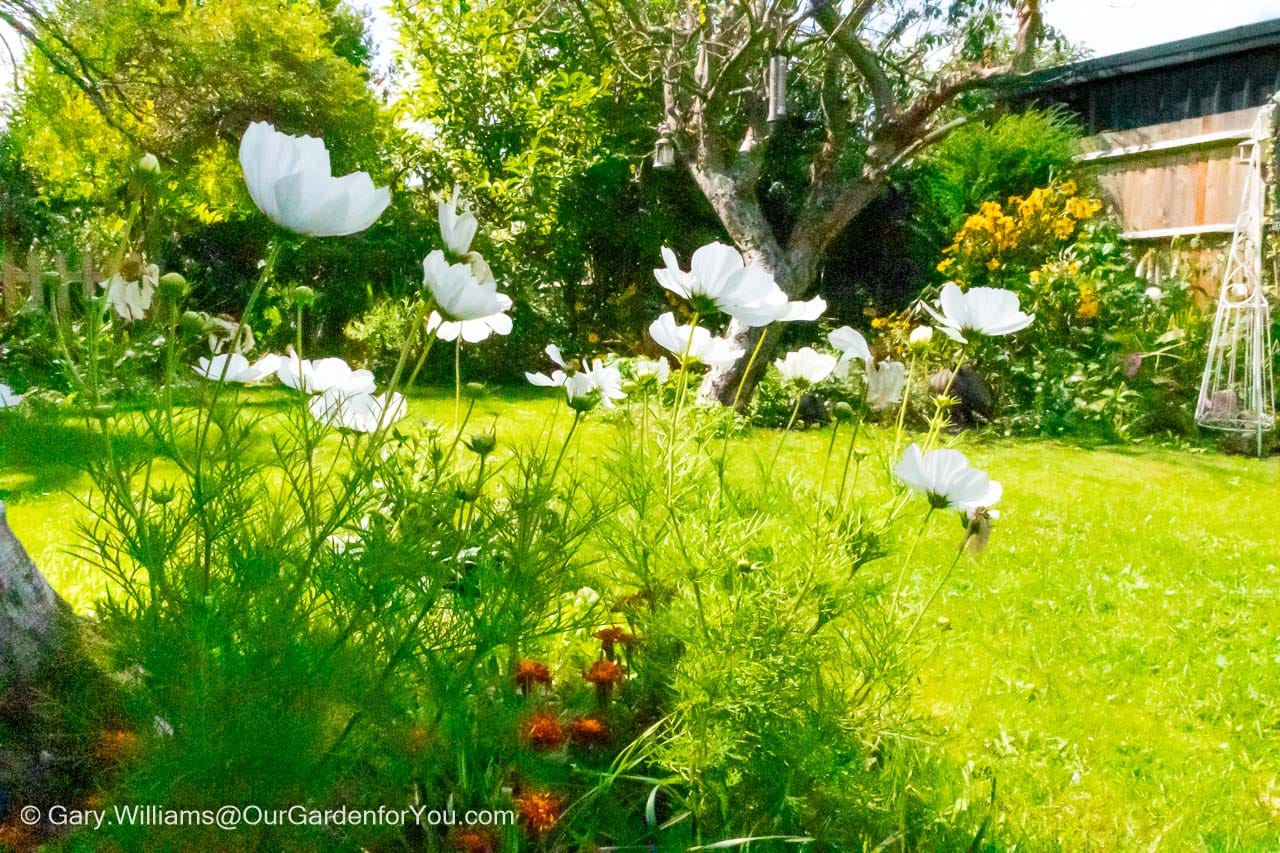 Cosmos and marigolds under a tree
So, let's see what we've managed to tick off for August.
Planted out the last of my established soft cuttings.
---
Tidy up and weed the front garden.
---
Weed the drive, which is a bit of a mammoth task.
---
Trimmed back our Wisteria.
---
Be a little ruthless in pruning our old climbing rose.
---
Weeding our main cottage garden bed, which is a little backbreaking.
---
Continued clearing the Secret Garden.
---
Lessons learnt & mistakes made
You live and learn
This year I appear to have lost a few of the perennials I purchased last year, which is quite disappointing; it's not just the cost involved; these were all delightful plants and were beautiful specimens.

A particular shame was our Geums; I bought five, and only one appeared this year. I don't think I mistook it for a weed, as I'm still cautious about anything that grows; I may have to re-invest in another couple next year.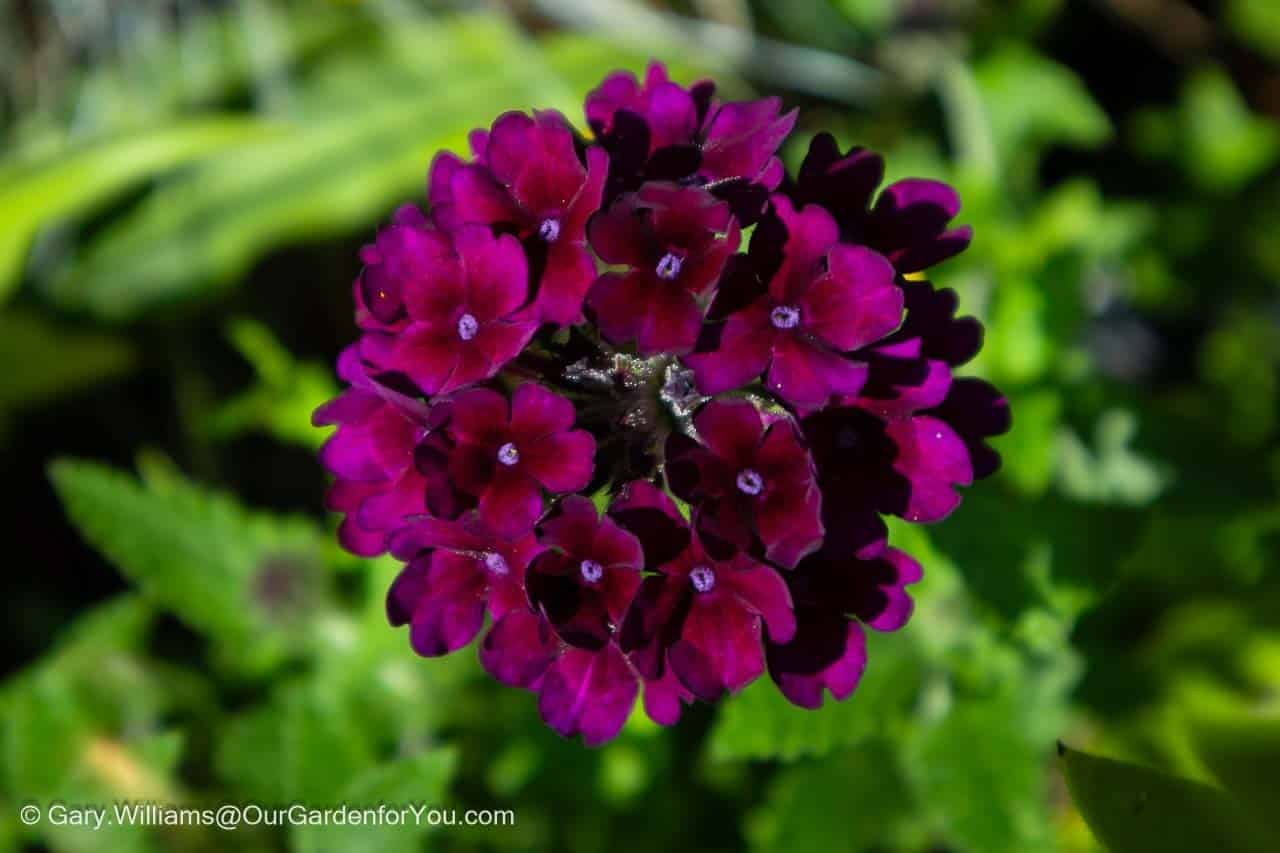 Blooms on the patio
Our plans for the coming month
What's on your to-do list?
We're heading off on a road trip around Spain in September and early October, so we're unsure how the garden will fare.
Continue to maintain the weeds in the Cottage Garden bed.
---
Manage our overgrown and unruly shrubs in the Secret Garden.
---
Clear the old tool store and replace it with a new one.
---
Take more soft cuttings, particularly fuchsias and Salvia 'Cherry Lips'
---
Continue clearing the four raised bed and plan a new rock garden.
---
Please let us know what you have planned in your garden this month; we'd love to know.
* This post may contain links to affiliated sites where we earn a small commission at no additional charge to you.