by Janis on 15th September 2023 / 0 comments
We've visited the National Trust site of Chartwell on a few occasions in the last couple of years. It's delightful exploring Chartwell during the different seasons; you'll spot so many changing aspects of the garden.
This magnificent house and gardens were once the family home of Sir Winston Churchill and his wife, Clementine. It's so easy to see why they fell in love with it, especially with the far-reaching views across the Wealden countryside.
If you've been keeping up with our National Trust garden visits, we've previously explored Sissinghurst Castle Garden, Scotney Castle and Emmetts in Kent and Nymans Garden in West Sussex.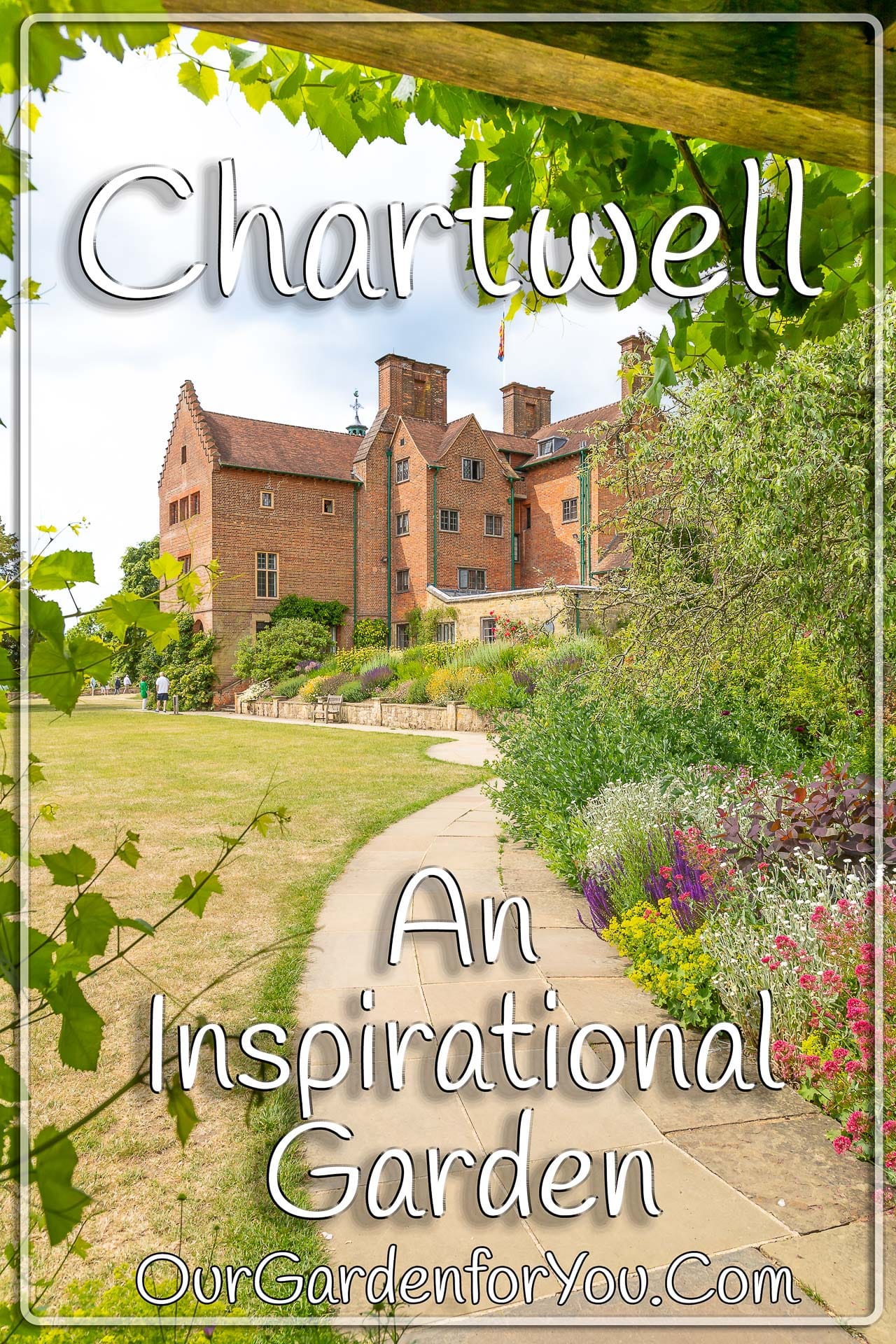 Why not Pin it for later?
A little background on Chartwell
The perfect retreat in Kent
Chartwell estate dates to the 14th-century and has been restored, extended, and modified since the 16th-century. Evidence of the Tudor brickwork is still visible on the external walls.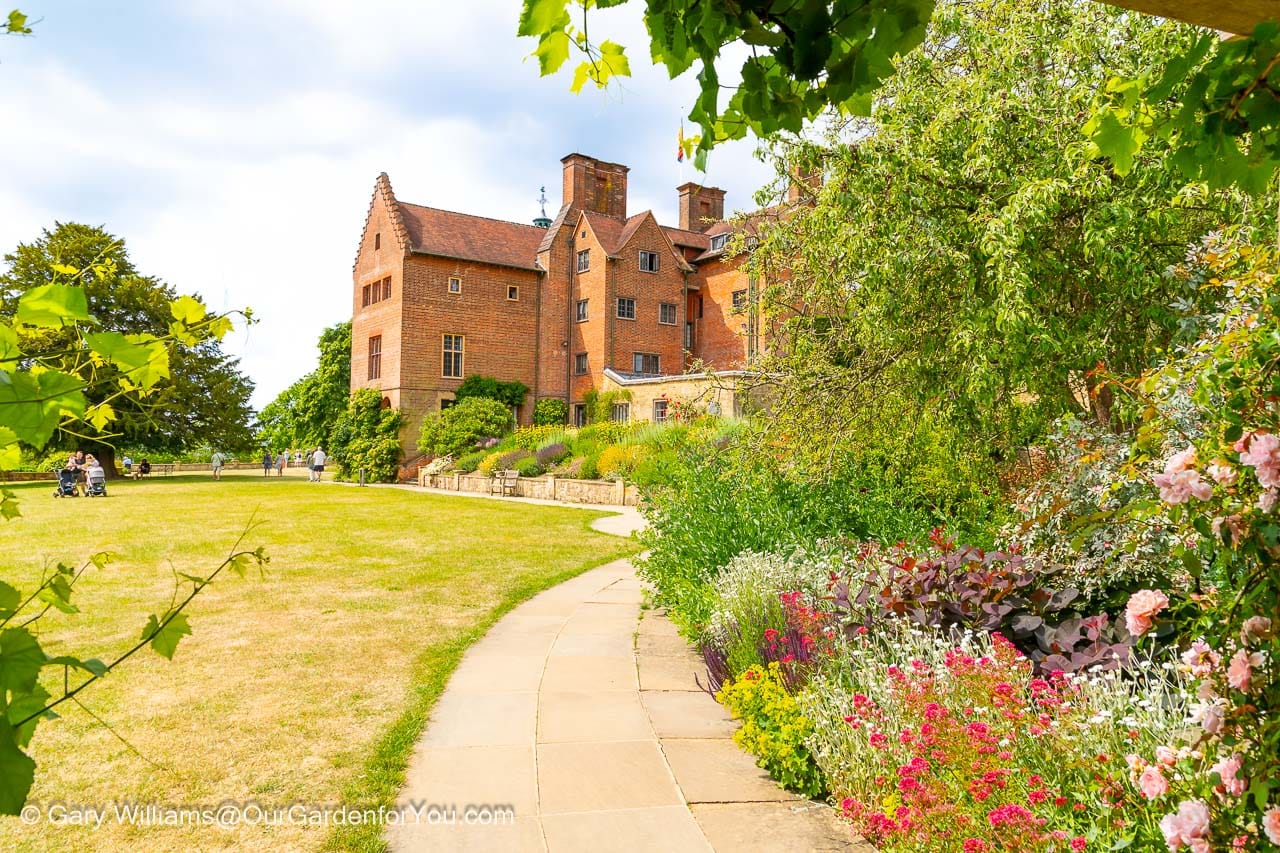 Chartwell from Marlborough Pavilion
Winston Churchill and Clementine acquired the beautiful manor house and estate in 1922. Following extensive restoration, the Churchill family moved in, in 1924.
Winston lived at Chartwell for many years, just missing a few during the Second World War; he then remained there until shortly before his death in 1965.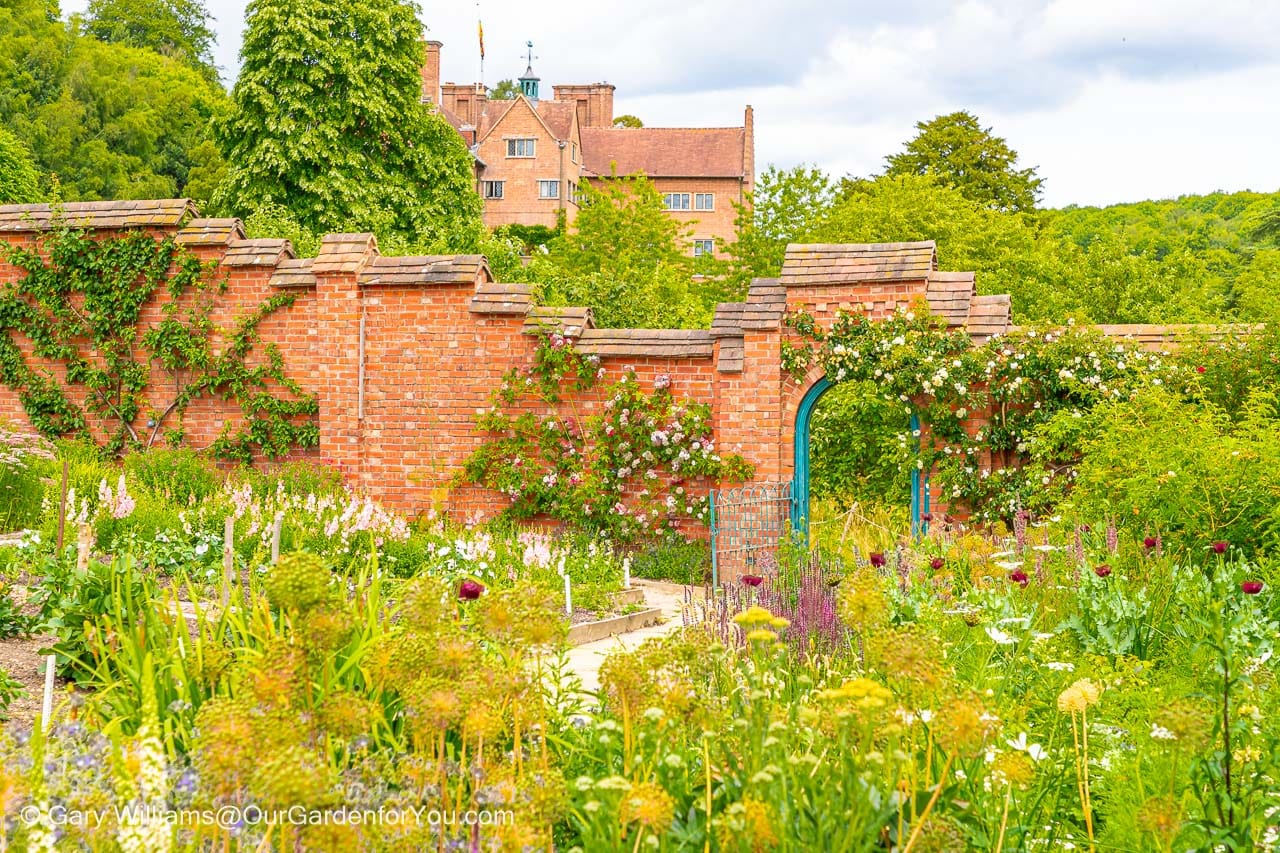 Chartwell from the Walled Garden
Chartwell estate was an expensive home to upkeep, so, in 1946, funds were raised by a group of businessmen, and the property was then acquired by the National Trust. The only condition was that Winston and his wife could continue to live there.

Chartwell House was opened to the public in 1966 and was designated as a Grade I Listed Building in 1975.
Exploring Chartwell's Gardens
Voyage of discovery
As we stroll towards Chartwell House, we meander along the snaking pathway, and as the ground slopes away, we spot the large circular pool.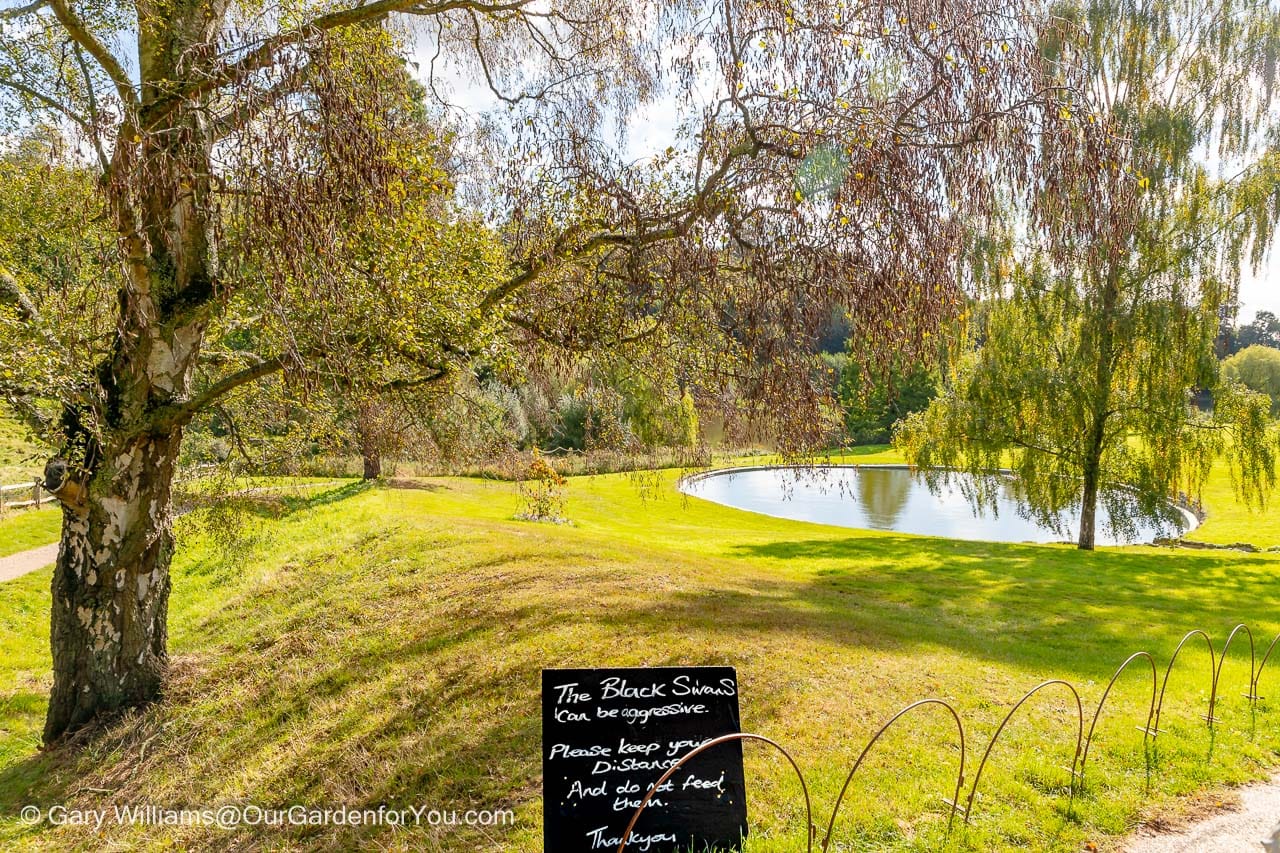 Chartwell swimming pool
This stone swimming pool was built in the 1930s for the Churchill family to enjoy during the English summer sunshine. Although, as you can't always rely on the British weather, Winston ensured the swimming pool was heated.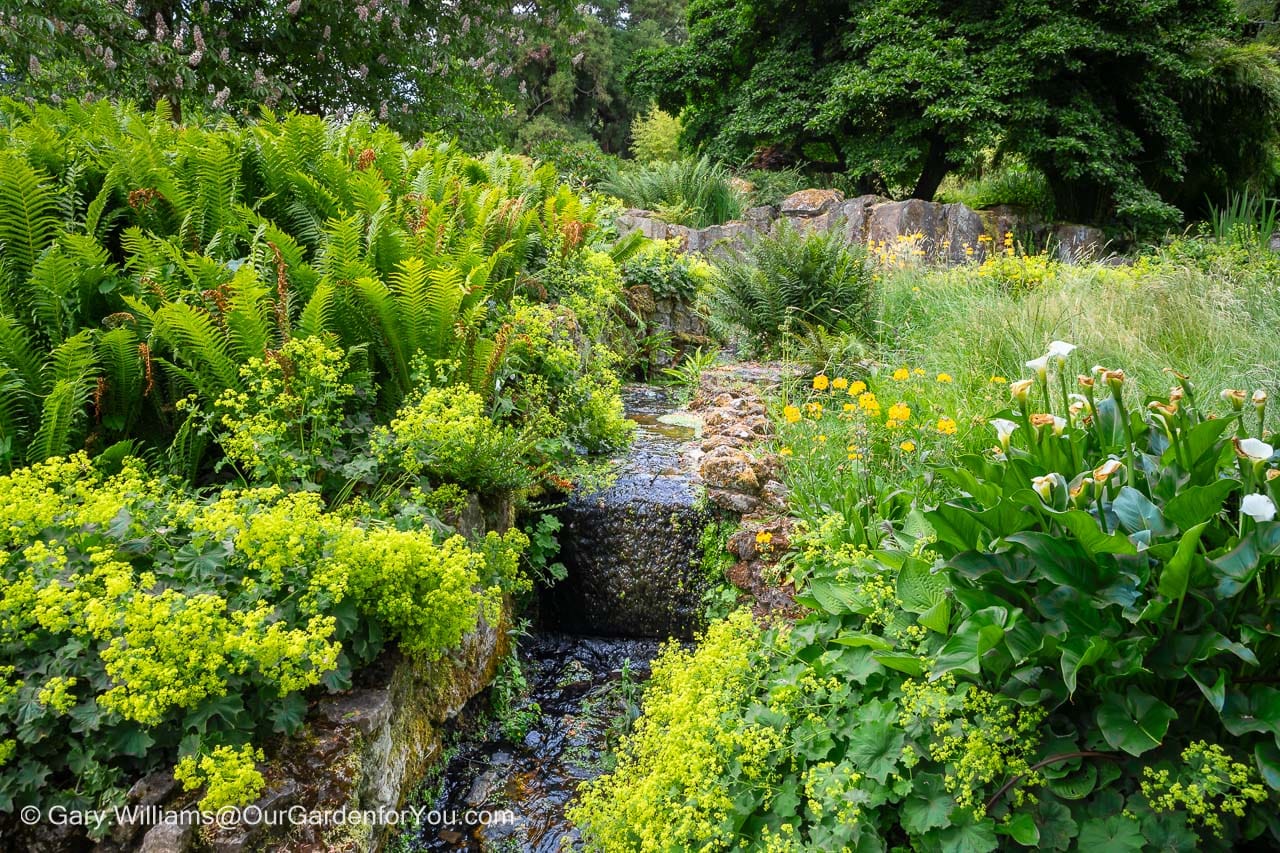 Stream meandering through Chartwell
Wending our way further, we cross a charming waterway which gurgles past lush green ferns and Gunneras with leaves the size of golf umbrellas. Many of Chartwell's channels and rock pools are fed from the seven springs of, yes, you guessed it, the Chart Well.

There are many ponds dotted around Chartwell; one in particular that Churchill like to sit beside is the Golden Orfe Pond, where he would feed his fish.
As an Amazon Associate we earn from qualifying purchases.
As an Amazon Associate we earn from qualifying purchases.
The blooming gardens at Chartwell
Lady Clementine's rose garden
There's colour bursting throughout Chartwell's Garden. However, it is the stunning walled rose garden where the delicate blooms are full of hypnotic fragrance.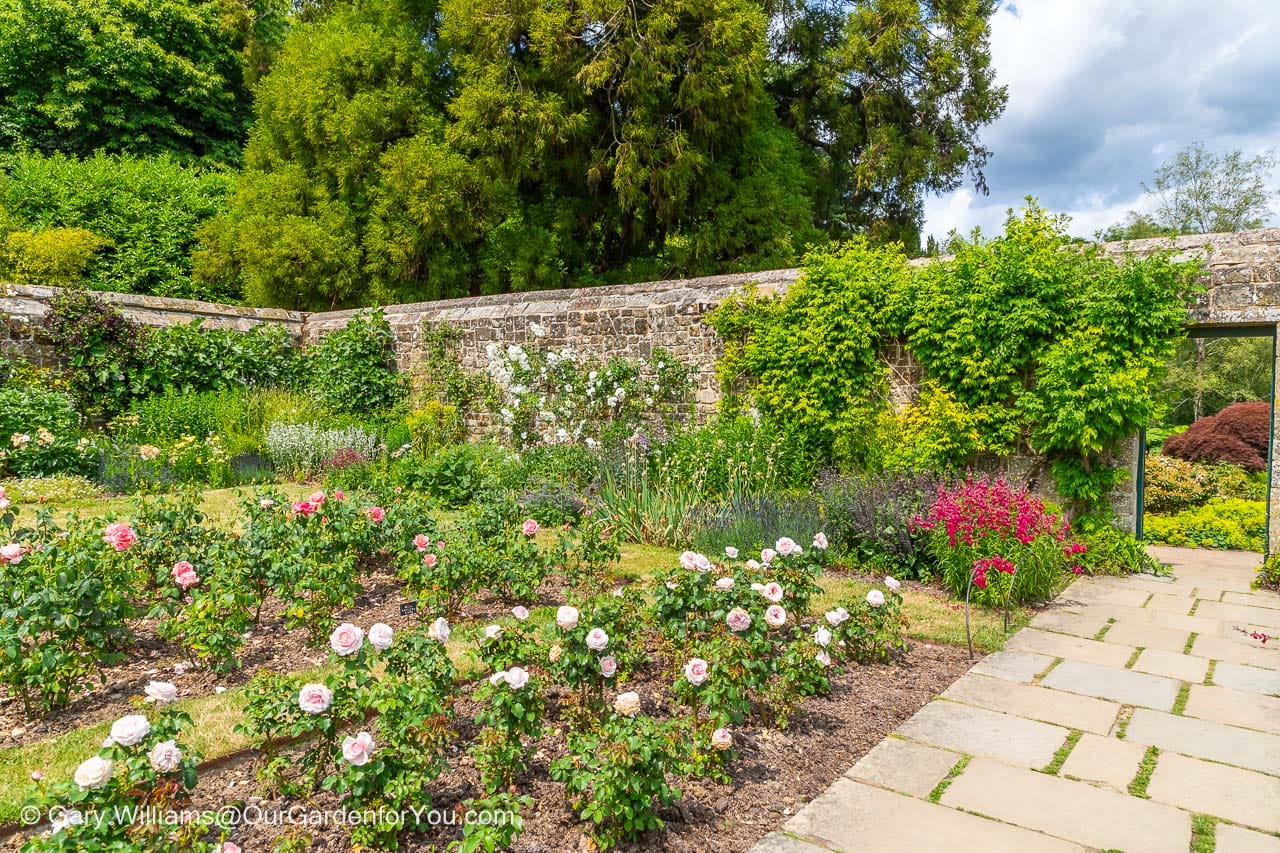 Rose Garden in Chartwell
The quintessentially English rose garden was designed by Lady Clementine and her close friend Venetia Montagu and was one of Clementine's favourite places within Chartwell's gardens.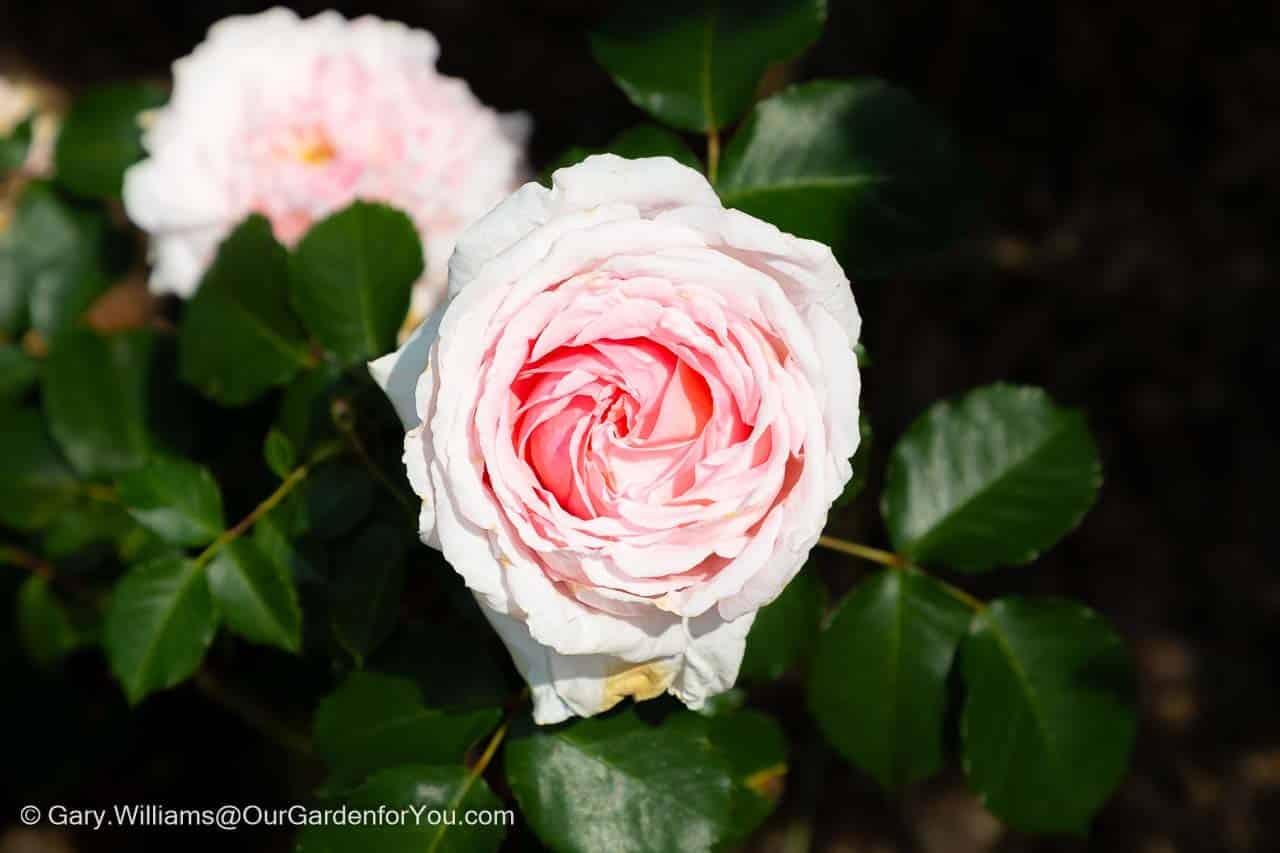 Roses in Chartwell
The enchanting rose garden is divided into four large beds with a pathway cross-sectioning the floral displays. The inner sections of the beds are full of pastel pink and white blooms surrounded by carefully chosen shrubs and perennials hugging the ancient stone walls.
Enjoying the terrace lawn
and Marlborough Pavilion
As you effortlessly wander from Lady Clementine's Rose Garden towards the terraced lawn, ensure you stroll beneath the lush vine covered pergola, to the eye-catching Marlborough Pavilion.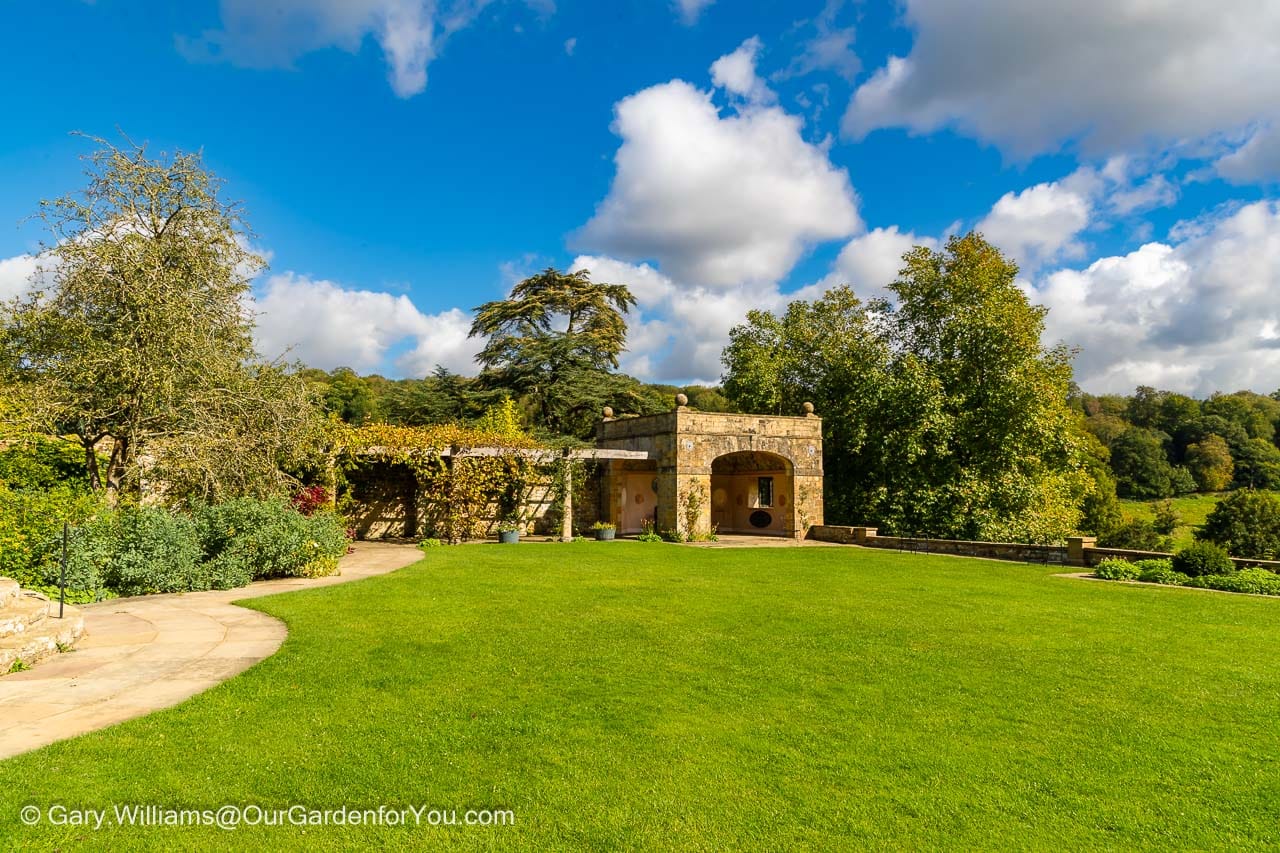 Marlborough Pavilion
The pavilion was built by the English architect Philip Tilden and decorated with charming frescos inspired by Churchill's nephew, John Churchill, the first Duke of Marlborough.

You can soak up the incredible views across the Wealden countryside from the lawn terrace to truly appreciate why the Churchill's love Chartwell.
Side view of Chartwell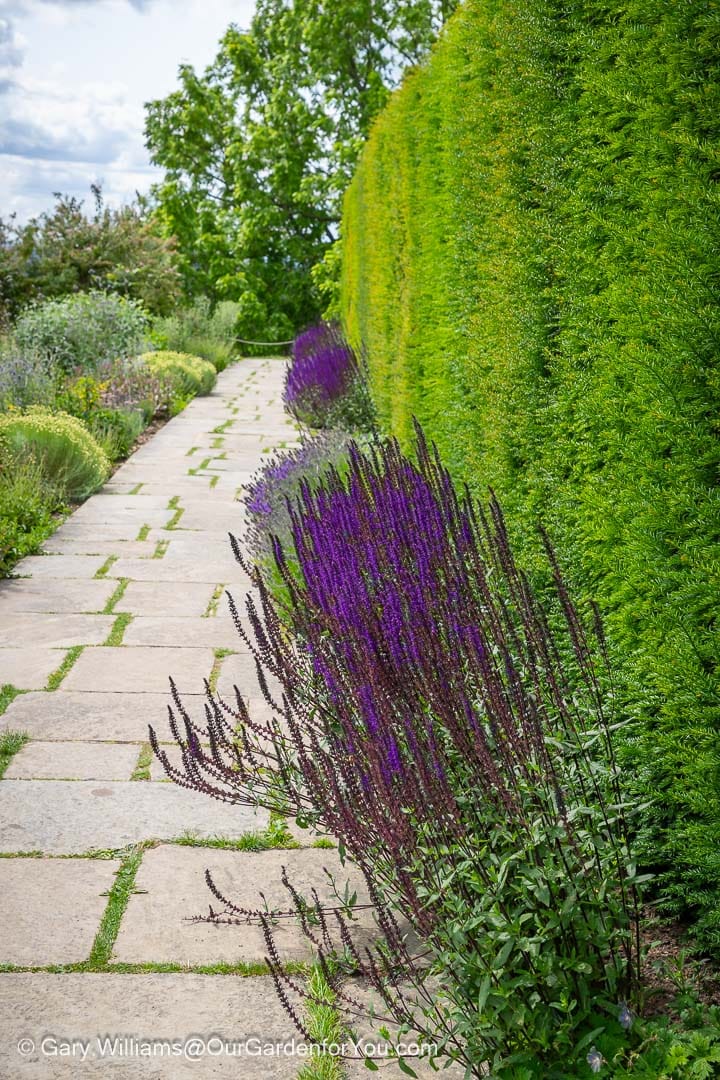 Bordering the croquet lawn
Wend your way around the side of Chartwell House and stroll around the border of the croquet lawn. There are some wonderful perennials around here, and the wildlife loved them as much as we did.
National Trust further reading
If, like us, you enjoy visiting the National Trust gardens around the United Kingdom, then grab yourself a copy of the latest 'Gardens of the National Trust'.
It's a beautifully illustrated book, and it won't be long before you're planning your next trip.
Chartwell's beautiful walled garden
Something for everyone
This huge walled garden is magnificent and one of my favourite spots at Chartwell. Located to the southeast of the house, the walled garden has now been converted back to a kitchen garden, similar to how Churchill would have known it.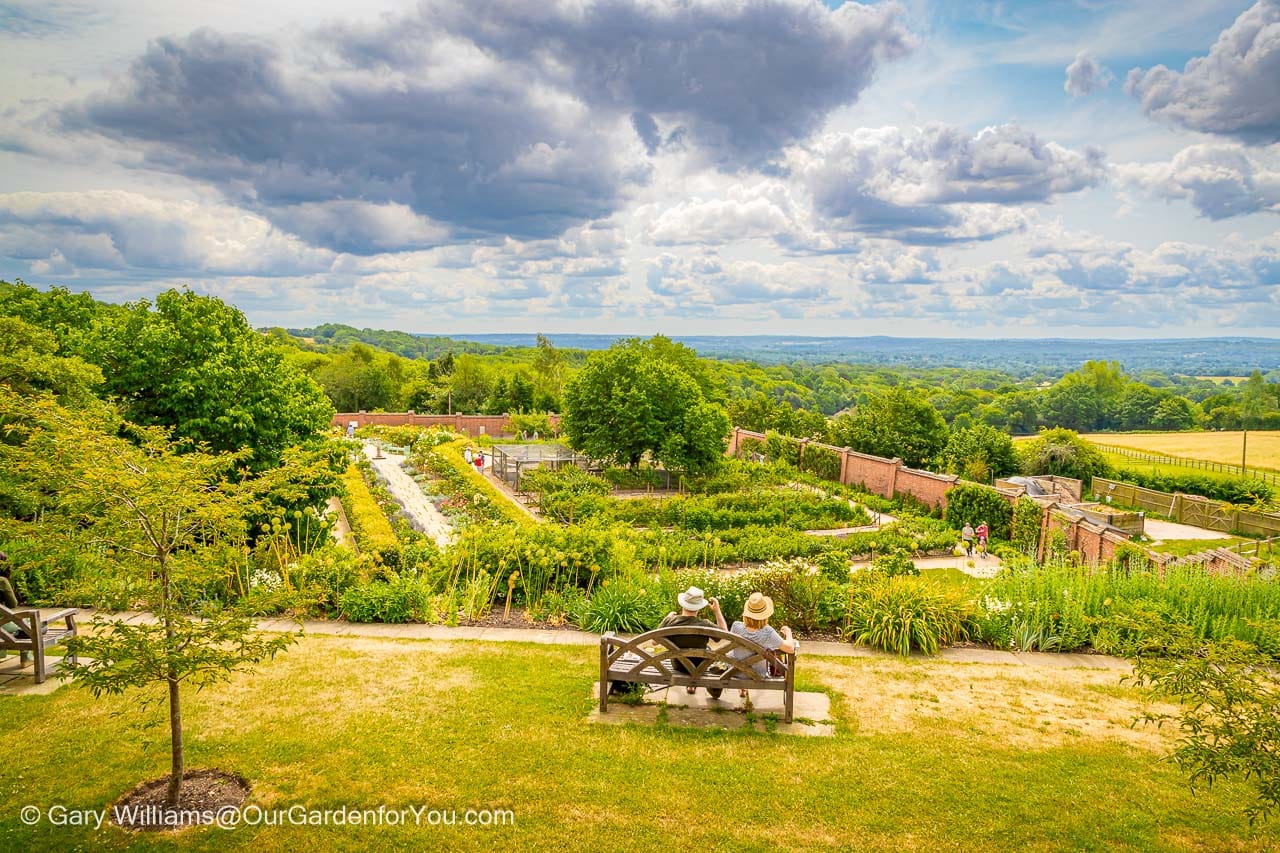 Chartwell walled garden
This magical area is planted with a vast array of fruit and vegetables, exquisite cut-flower beds, and it even has a chicken run. Tempting soft fruit dangles from the gnarly branches, and hungry bees hop from one vibrant flower to another.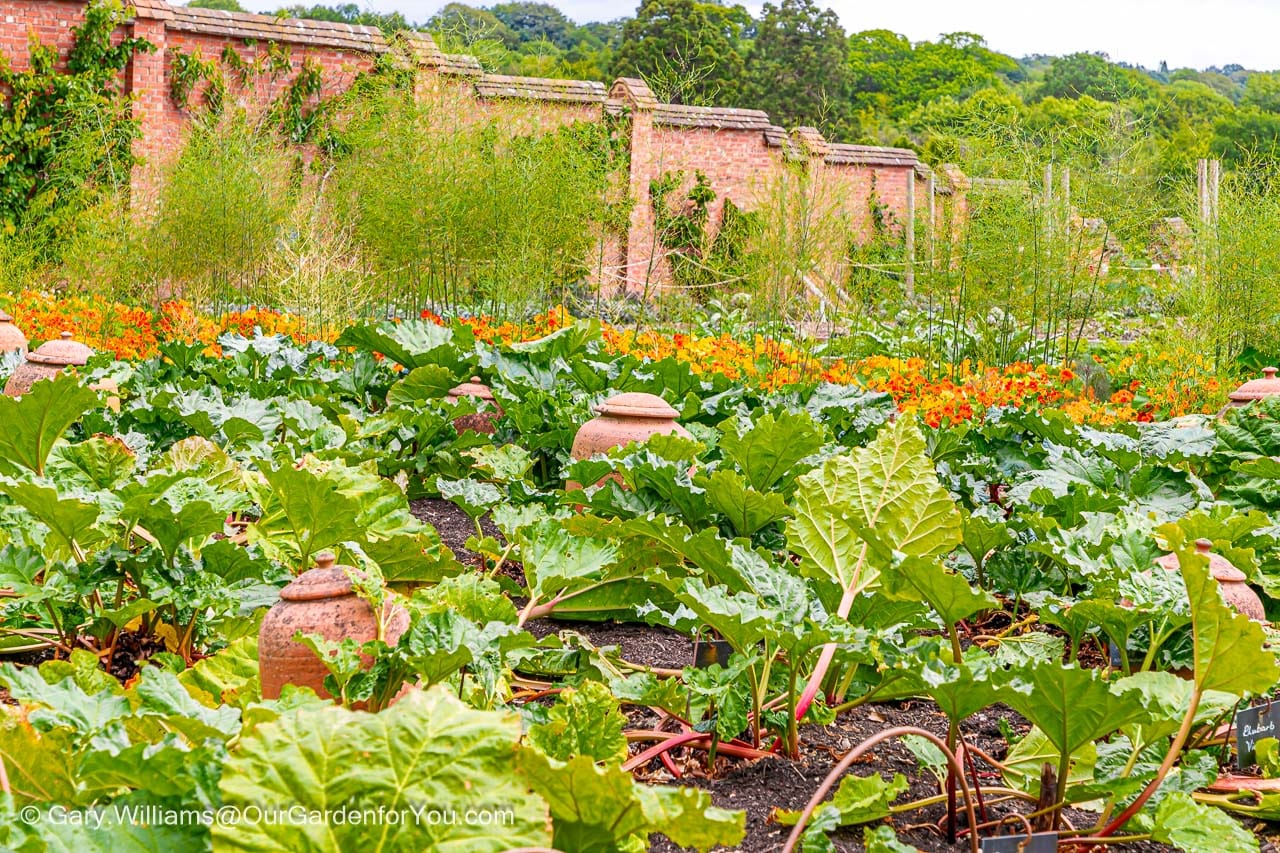 Rhubarb and nasturtiums
The red brick walled garden, which you can explore today, dates from the mid-1920s; the southern section was laid by Winston's own fair hands between 1925 and 1932.

Many of the flowers grown at Chartwell were some of Winston's and Clementine's favourite plants. You'll find dahlias, Iris, sweet William and Salvias.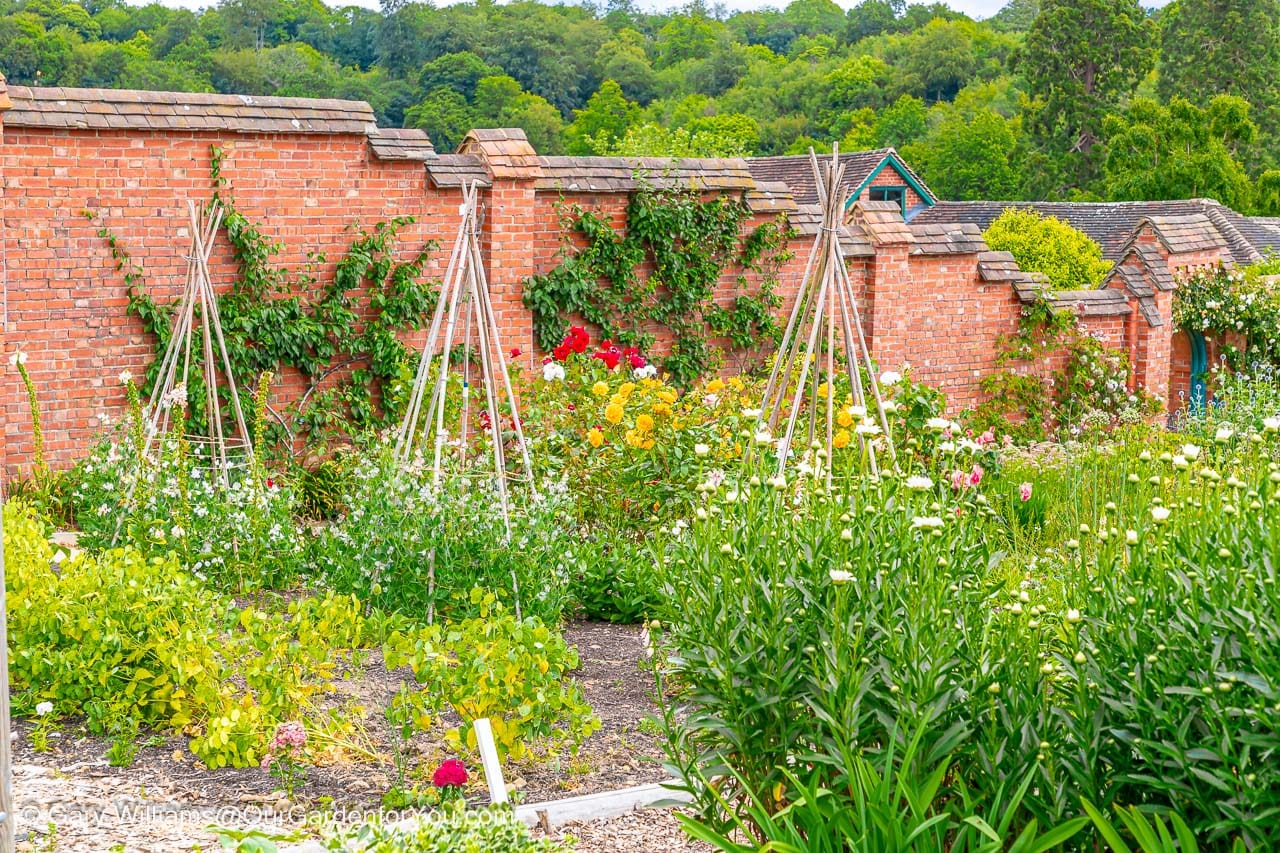 Mixed planting in the walled garden
The central route through the walled garden is named the Golden Rose Avenue. If you visit Chartwell during the summertime, you can understand why it is so striking.

The enchanting roses and accompanying planting at their feet are stunning. The Rosa 'Golden Beauty' attracted so much of the local wildlife the bees loved it.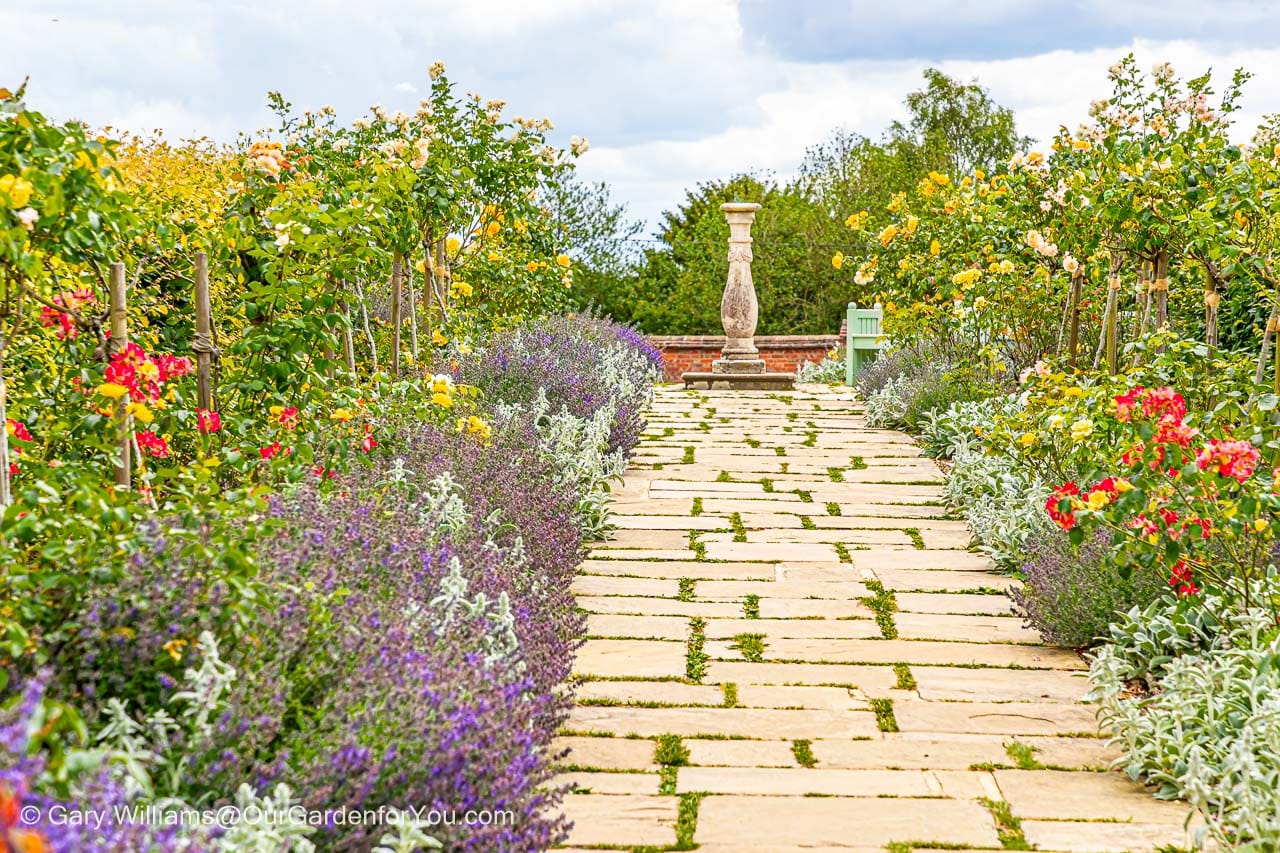 Golden Rose Avenue
Take your time when exploring within the walled garden; there are so many gorgeous plant species to be found, lovely places to sit and an unusual cottage to discover.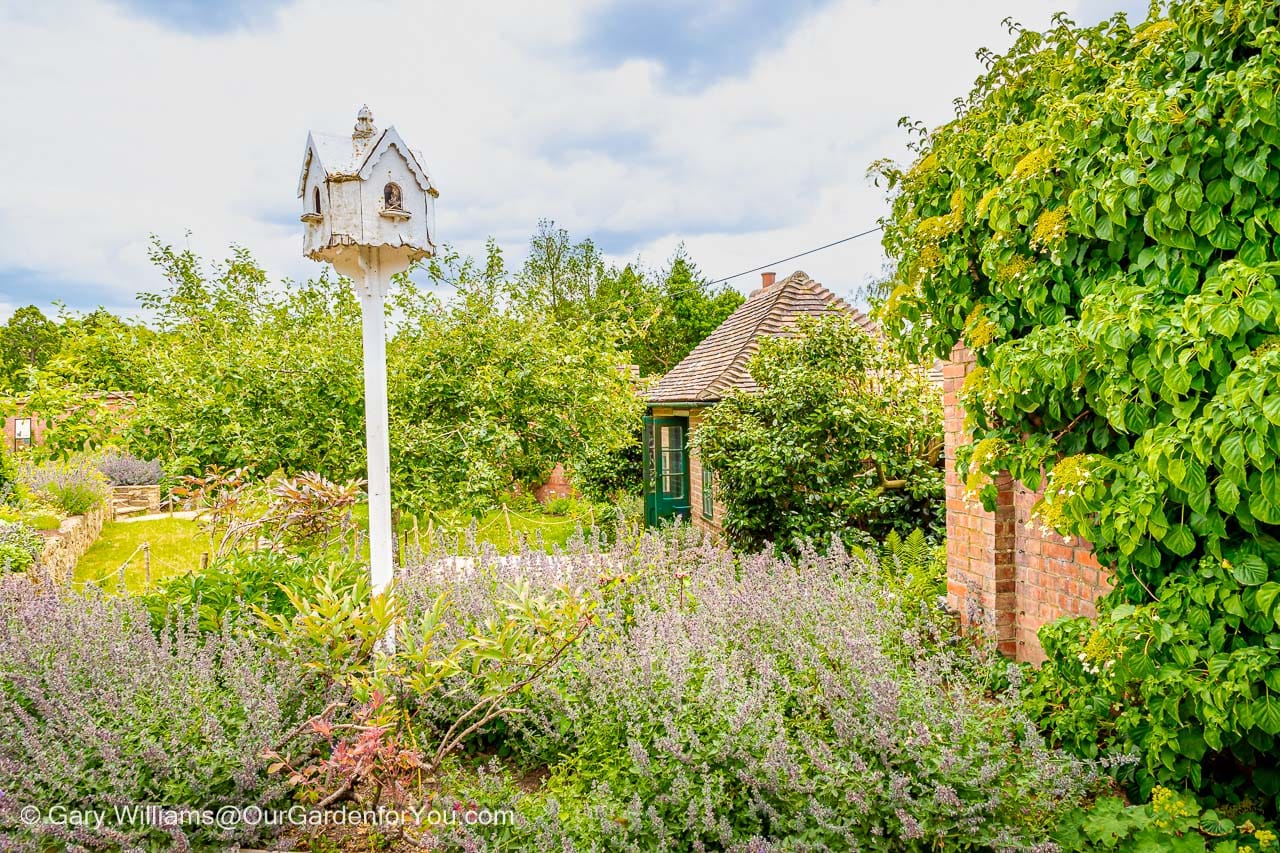 Marycot
Ensure you stop by at the captivating little cottage named Marycot. This delightful little brick house was built by Winston Churchill for his daughter Mary. How lucky was Mary, her very own life-size Wendy House.
Visit Chartwell House and studio
Wander the estate trails
We take a slow saunter back through Chartwell estate, stopping many times along the way, especially to visit Chartwell House and also Churchill's art studio. The studio displays many of Winston's fine works of art; it's a must to see.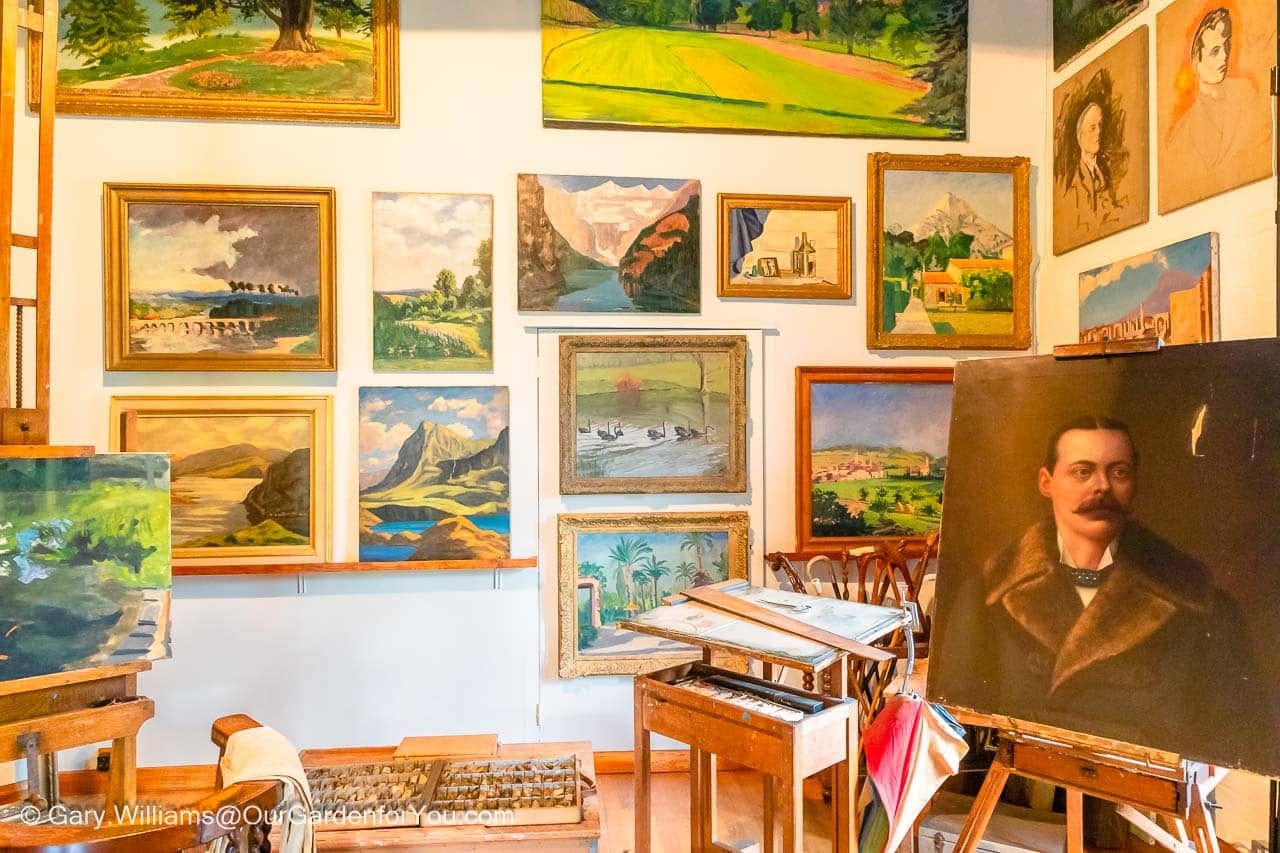 Inside Churchill's studio
Once you've explored Chartwell House and its splendid gardens, then venture off onto one of Chartwell's walking trails.
You'll discover a treehouse, a Canadian Camp (created in honour of the Canadian troops stationed at Chartwell), a Doormouse Den and a Second World War bomb crater.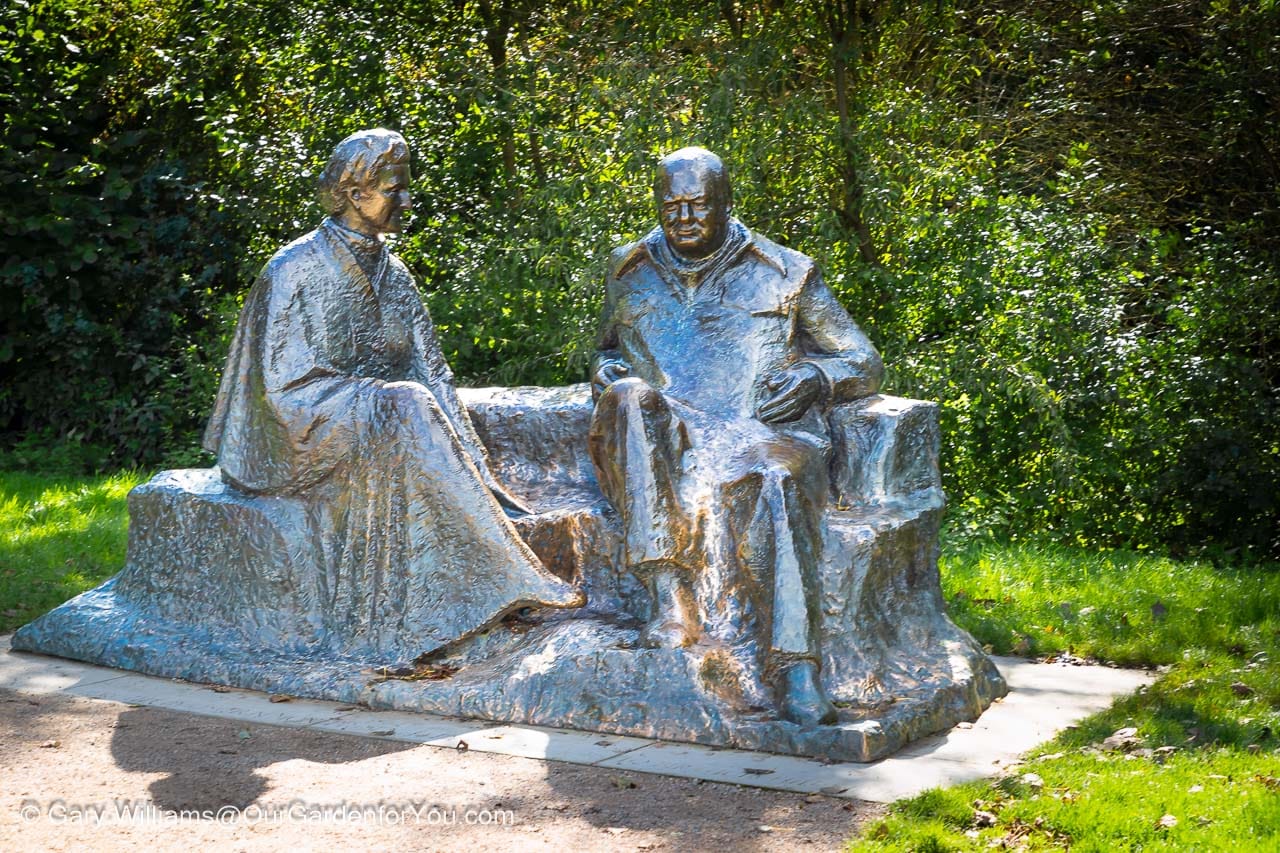 The Churchills
Oh yes, keep a lookout for the tactile statue of Winston and Clementine, which is down by the lake. It was created by the Croatian sculptor Oscar Nemon.

Go on, grab your National Trust membership card, and visit Chartwell in Kent.
Find out more about Chartwell House
* This post may contain links to affiliated sites where we earn a small commission at no additional charge to you.