by Janis on 14th October 2022 / 0 comments
Spreading the colour for months
Earlier in the year, we decided to reinvigorate our garden as we had neglected it for a couple of years. A few persistent plants appeared to be taking over, and this was restricting the growth of others.

It was particularly noticeable that our garden lacked a variety of colours, especially in springtime. Even though we planted lots of spring flowering bulbs a few years ago, as time has gone by, they appear to have been lost to nature. Also, I should have kept on top of dividing them.

So, for next spring, things are going to brighten up, and the only way to make this happen is by investing in a variety of bulbs now and planting them ready for springtime.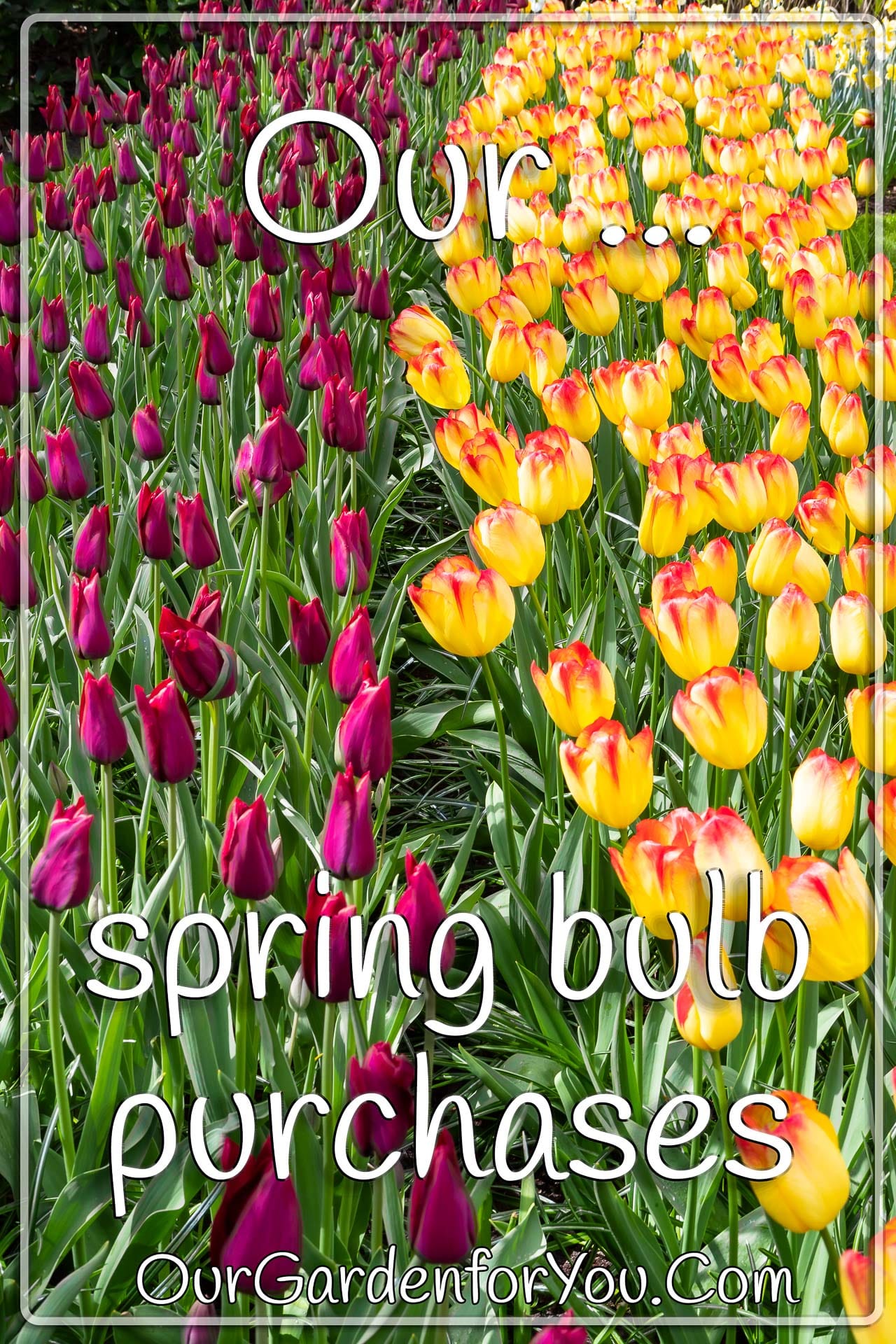 Why not Pin it for later?
Which spring bulbs do you choose
I've chosen some favourites
I plan to add some colour to our courtyard patio and sections of our main garden to brighten those grey overcast days here in the UK.
I've purchased our bulbs from J. Parker's; we've used them before, and they have a vast selection of them and are also reliable. An added bonus is that I get a discount as a Gardeners World magazine subscriber.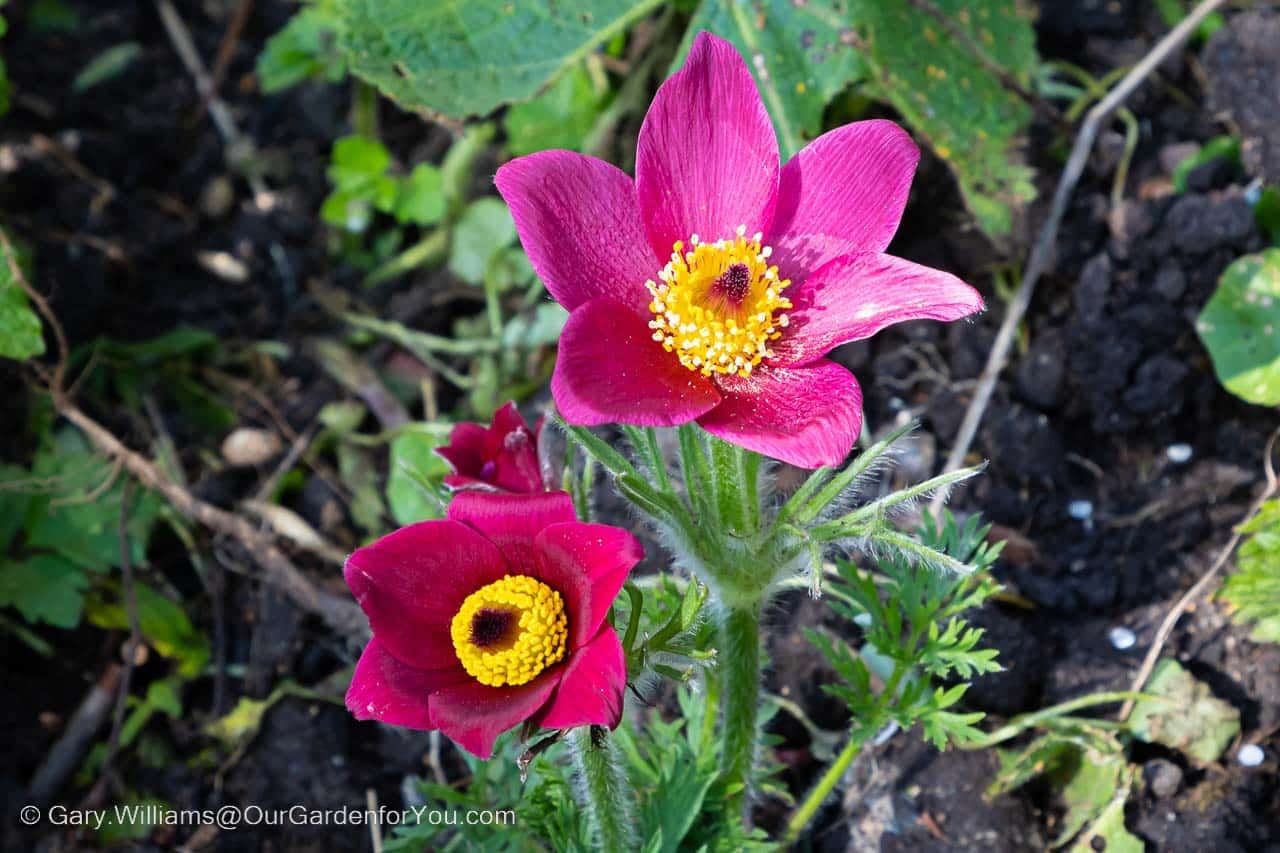 Our Anemone
I plan to plant some of the snowdrop and dwarf iris bulbs around the base of the trees on our lawn and add some colour with crocus to a semi-shady spot that we have.

I'll add a selection of the narcissus and tulips into the main sun-loving border for a wash of colour and then fill a few of our patio pots and planters. I especially love the fragrance of hyacinth, so I'll want these near the house to fully appreciate them.
Inspiration for the Gardeners World mag
It's all about lasagne planting
Recently I was flicking through my latest issue of Gardeners World, and I read about making a 'lasagne bulb pot'; this sounded delicious before I'd read any further. The idea behind it is that you layer your bulbs through the pot to get a succession of flowers from one container.

So, after adding compost in the bottom, add your late flowering bulbs, such as tulips, then add further compost and place in your narcissus for mid-spring colour; then, for the third and final layer, add in your dwarf iris, which is early flowering bulbs.

I can't wait to see how this turns out; it's a fantastic idea.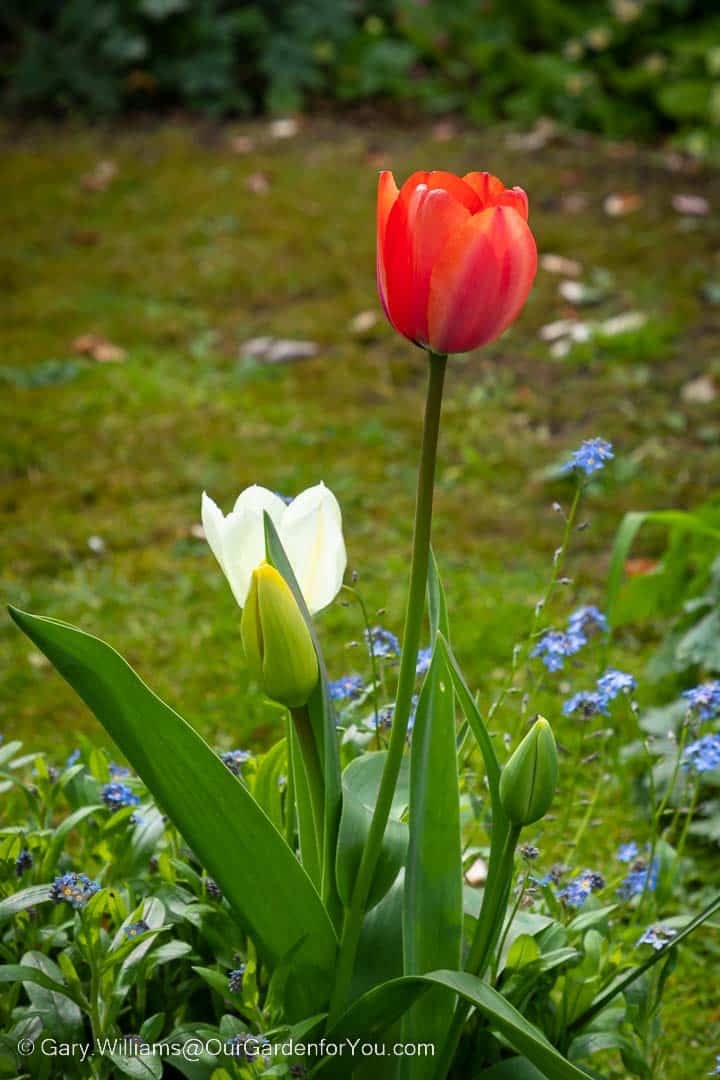 A pair of tulips
Our spring bulb collection
I can't wait to see them bloom
So, which spring flowering bulbs have I bought, and when will we see the fruits of our labour?

I'll list them with the earliest flowerers first.
Snowdrops
Galanthus Woronowii
, snowdrops to you and me. These dainty little delights are perfect for shady areas and will bring a smile to your face, whatever the weather. I love seeing the first signs of snowdrops; it means spring is on its way.
Flowering time - January to March
---
Rare Dwarf Iris Collection
, I can't wait to see these delicate dwarf Iris show their heads. I've never grown dwarf iris before, and these little lovelies look stunning. This collection includes 15 each of Iris Dangordiae, Reticulate Blue Note, Katherine Hodgkin, and Frozen Planet.
Flowering time - February to March
---
Crocus Species Collection
, planting these crocuses will keep me busy as I have 100 bulbs to find a home for. The collection includes 25 each of Crocus chrysanthus Romance, Snowbunting, Sieberi Tricolor, and Barr's Purple. I adore the traditional purple blossom; however, these other varieties look amazing.
Flowering time - February to March
---
Rare Double Narcissus Collection
, I thought narcissus were the smaller sister of daffodils apparently; it's the botanical name for daffodils; well, I learn something every day. This Rare Double Daffodil Collection includes 10 each of Daffodil Obdam, Heamoor, Replete, and Peach Cobbler.
Flowering time - March to April
---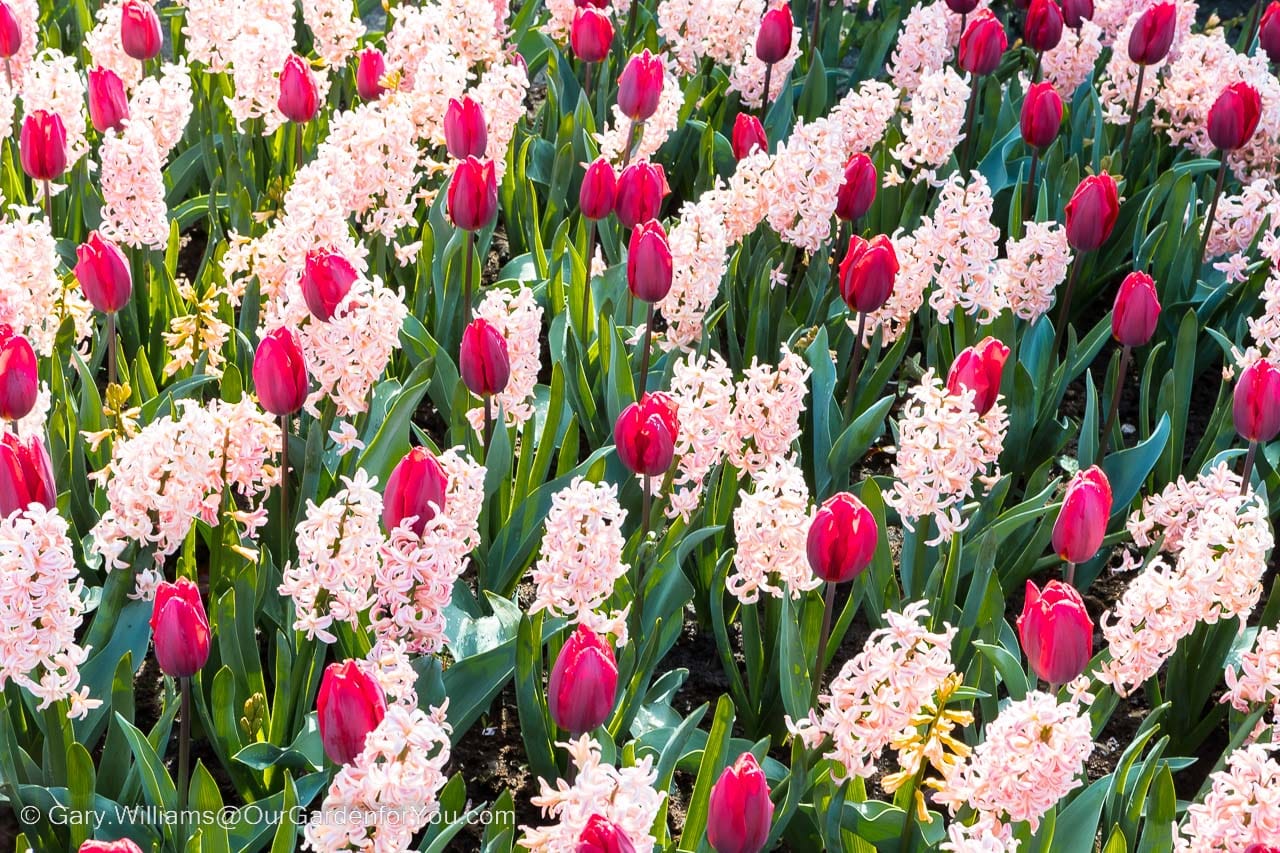 Planting at Keunkenhof
Hyacinth Passion Mix
, oh, I love the fragrance of hyacinth; I remember when we visited Lisse and
Keukenhof
in the Netherlands, and the sweet aroma from the hyacinth fields was hypnotic. These hyacinth blooms are formed from compact clusters of star-shaped flowers and include a beautiful mix of purple, lilac, and pink shades.
Flowering time - March to April
---
Daffodil & Narcissus Mix
, I'll be honest here; I didn't choose this daffodil and narcissus mix; J. Parker's kindly give them to you free if you spend over £40. They create a sunshine mix of cool colours and add a vibrant swathe to your flower beds for weeks.
Flowering time - March to April
---
Relaxing Colour Tulip Collection
, this tulip mix looks beautiful; I love their calming shades. I have 50 of these exquisite bulbs to plant, which will mainly go into to
cottage garden bed
. This tulip collection includes 10 each of Tulip White Prince, Daydream, Twilight Princess, Mistress Mystic, and Green Star.
Flowering time - April to May
---
Allium Sphaerocephalon
, also known as ornamental onions, I think I prefer the name allium. I spotted these unique alliums when I was browsing through the J. Parker's website, they look gorgeous, and I can't wait to see them start blooming. The flowers open green, then begin to turn a purple/crimson colour from the top.
Flowering time - May to June
---
So, this is our collection; I'll update you next spring with their progress.
As an Amazon Associate we earn from qualifying purchases.
As an Amazon Associate we earn from qualifying purchases.
* This post may contain links to affiliated sites where we earn a small commission at no additional charge to you.