by Janis on 30th September 2022 / 0 comments
Autumn has come roaring in
Autumn has arrived almost instantaneously; no sooner had we waved goodbye to August, and the cooler days have started to creep amongst us in the southeast of the UK.
However, on a positive note, the rain has also appeared, and our barren lawn has started to turn lush and green again. That means I have begun to make use of our new Flymo EasiStore lawnmower.
I've mentioned previously that we have had a new spikey friend wandering through our patio, and it's been enjoying the water we've placed out for it. Well, we now have photographic evidence of the hedgehog after we invested in a VANBAR 4K Wi-Fi wildlife camera with night vision. We'll also be using it to try and catch other wildlife in the garden as we have numerous birds visiting and a squirrel.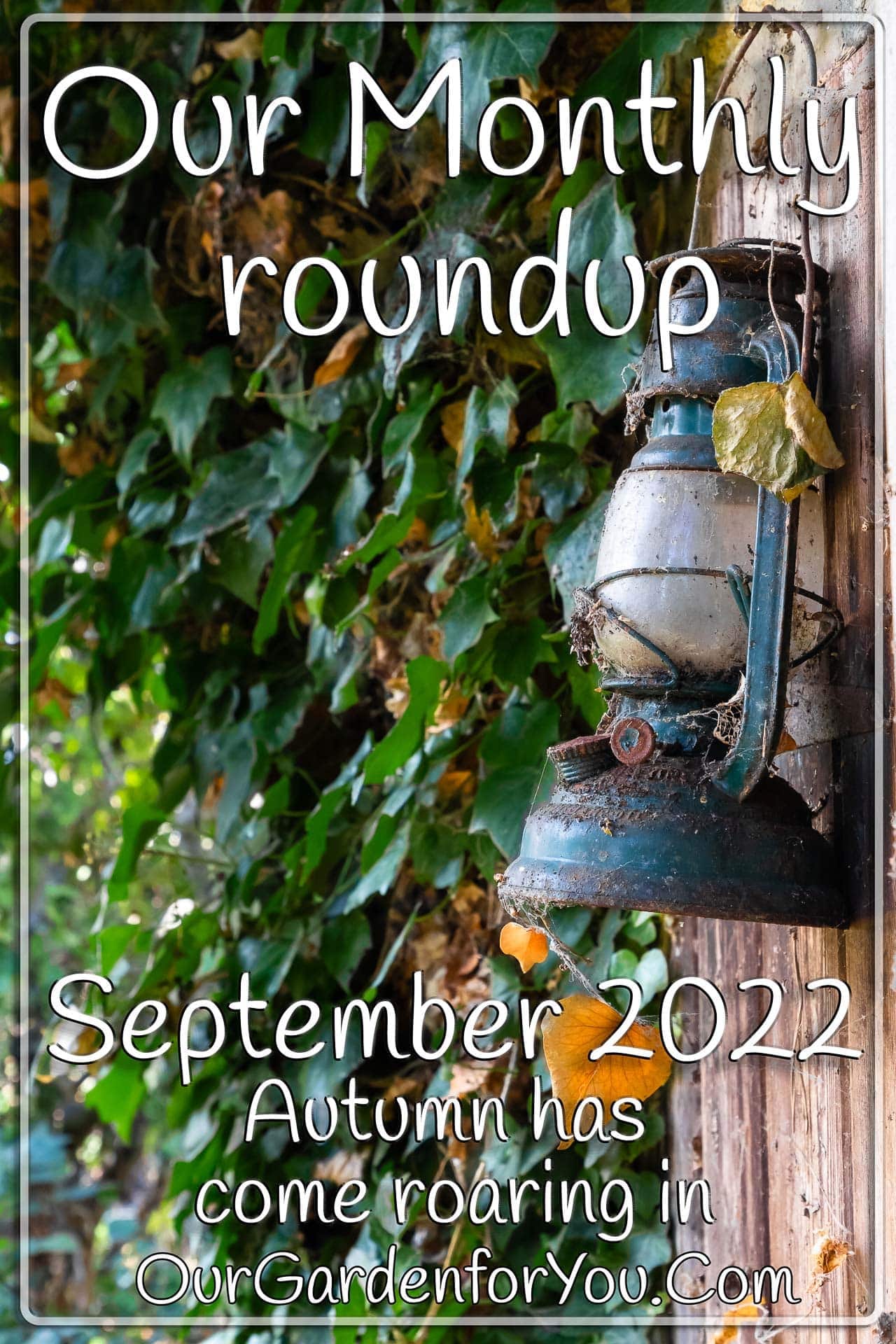 Why not Pin it for later?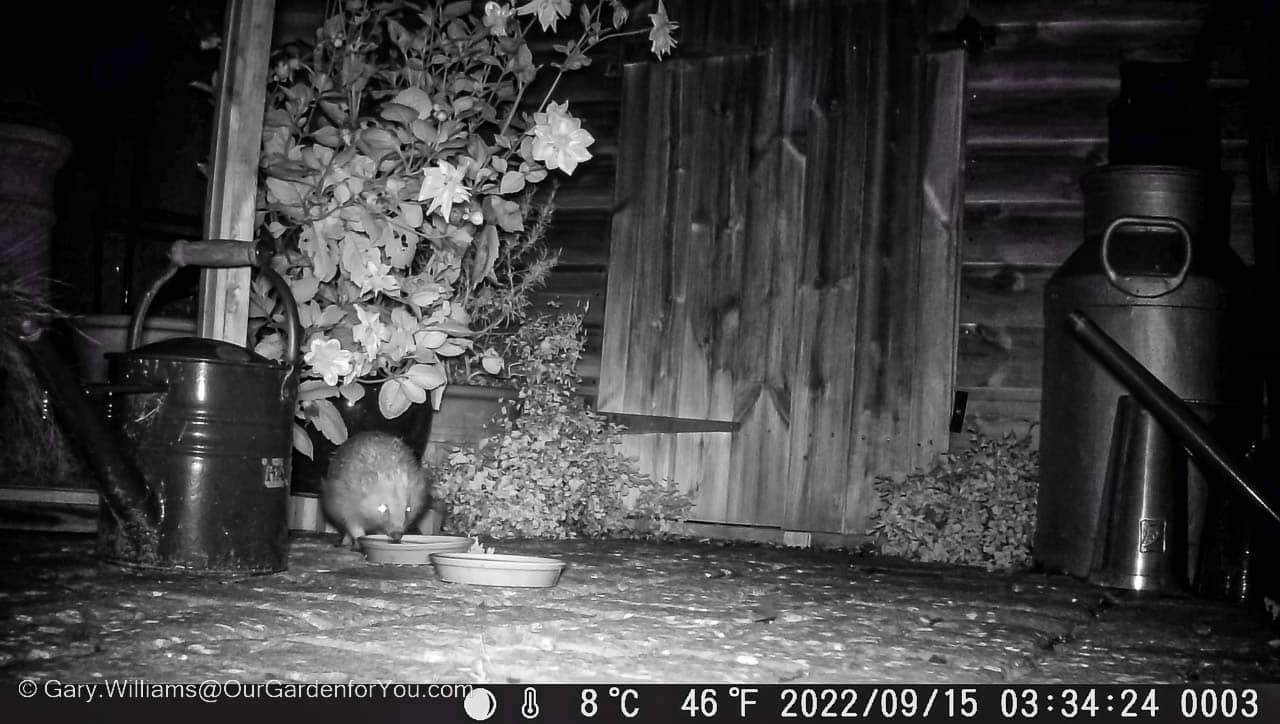 Our guest Hedgehog
I think the squirrel has started to store his nuts for the colder months as we've just spotted him (for some reason, I'm calling it a 'him') gathering the nuts from our Contorted Hazel and burying them in the lawn and flower beds.
What we've been up to this month
In the garden and on the website
After a very dry July and August, our main cottage garden bed has been looking very sorry for itself with very little colour. Ironically one of the plants that had previously taken over our flower beds was Rudbeckia; we did thin them out a lot; however, at the moment, they are the only flower that is adding a bright splash of colour to the cottage garden bed.
Tomato seed
Our tomato plants are slowly approaching the end of their fruiting season, but we have had a bumper crop and have been giving some away to the family too. Here's an update on how our three varieties of tomato seeds came along.
Because our front garden lacks a little colour other than green, I decided that I would try and propagate some cutting from a couple of shrubs we have in the main garden. I had read that Salvia and Spiraea could be grown from soft cuttings, with a little help from some natural rooting powder.
So, around late August, I took five soft cuttings from our Spiraea Bridal Wreath and five from our Salvia Hot Lips. I carefully trimmed them and removed the bottom leaves, dipped them in rooting powder, placed them around the edge of a plastic flowerpot, and tied a plastic bag over them. I kept them in our cold frame and ensured that they were moist with the bag, and miraculously 9 out of the 10 cuttings grew new shoots and plenty of roots.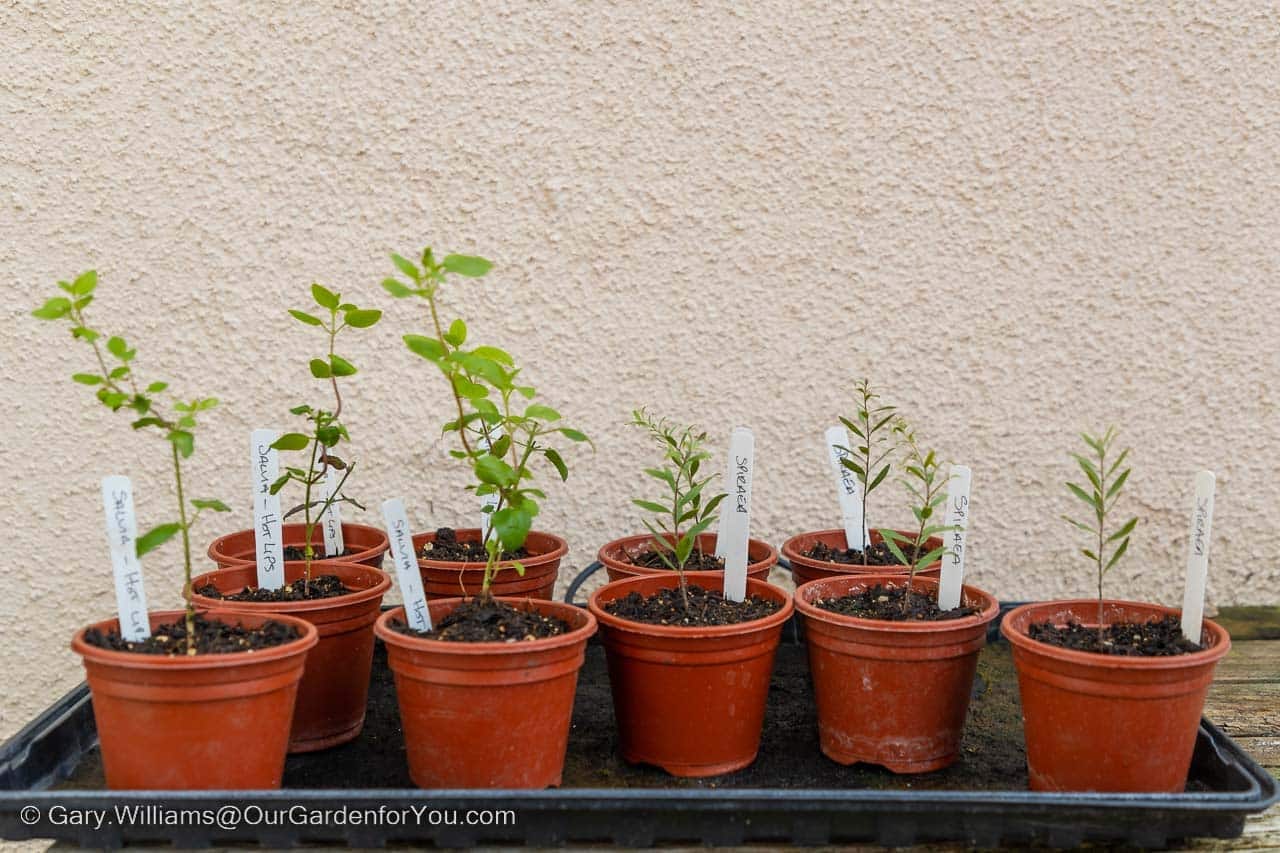 Our Salvia and Spiraea cuttings
I have now potted my new little saplings into individual pots, and I'm very proud of myself; they look very healthy. I just now need to nurture them through until spring, and I will plant them in their new homes.

Did you catch our post on creating your RHS 'My Garden' planner?
Achievements for September
Let's keep ticking those boxes
September has been a mixed month in the garden; with the drought now over (although the hosepipe ban isn't), the garden is looking a lot greener, although that could just be weeds.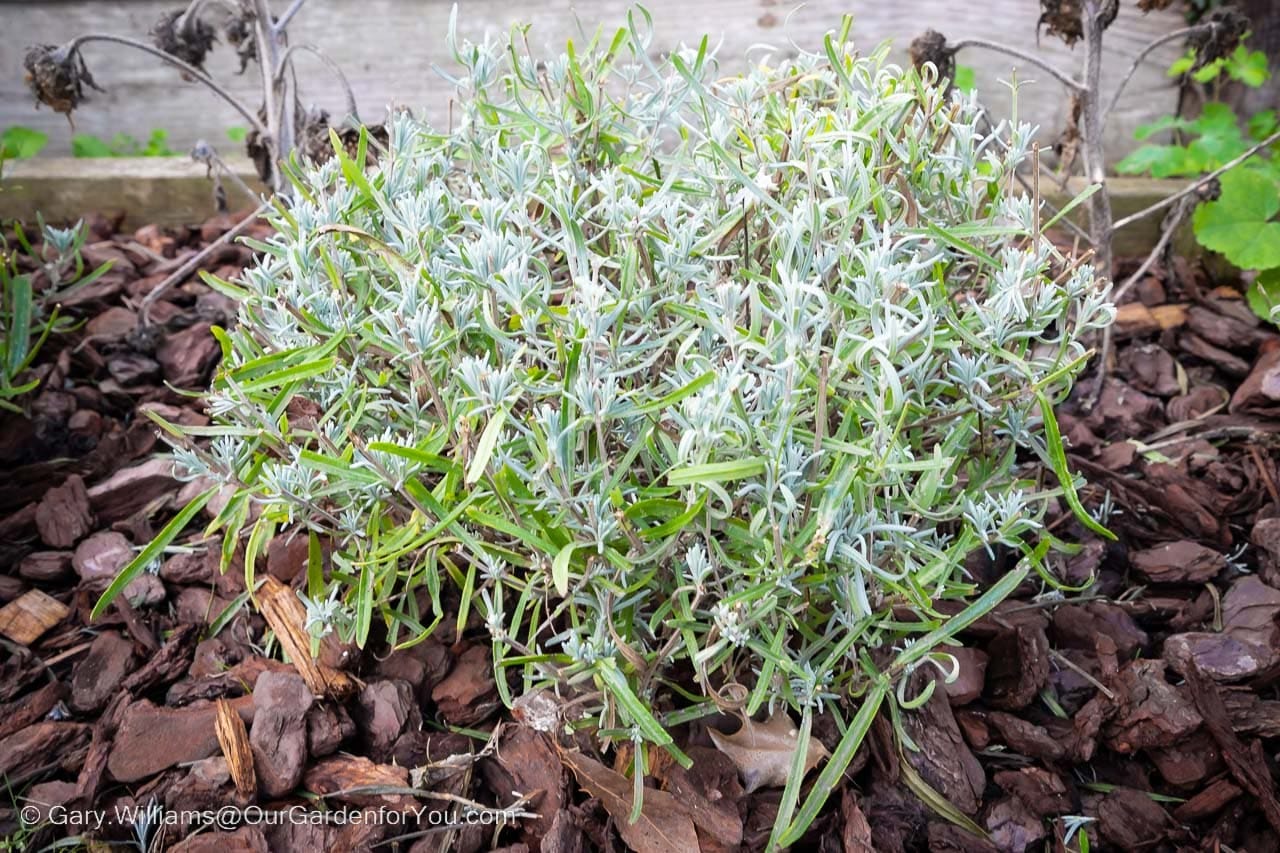 Pruned Lavender Munstead
So, let's see what we've managed to tick off for September.
I've made some progress clearing the weeds and unwanted planting in the Woodland section; this will continue.
---
I've pruned and trimmed our Lavender Munstead in our Provence section; hopefully, they will now flourish next spring.
---
I've also managed to clear and tackle more weeds in our cottage garden. Although there is still more to be done.
---
The hedge trimmer has once again made an appearance, and we've cleared some of the overgrown shrubs by our raised beds.
---
Removed all our produce from our tomato plants and cleared the pots.
---
Remove lavender in the front garden; this will move to October.
---
Now that the lawn has started to flourish again, I've been test-driving our new lawnmower.
---
Pruning and tidying our perennials that have finished for the season.
---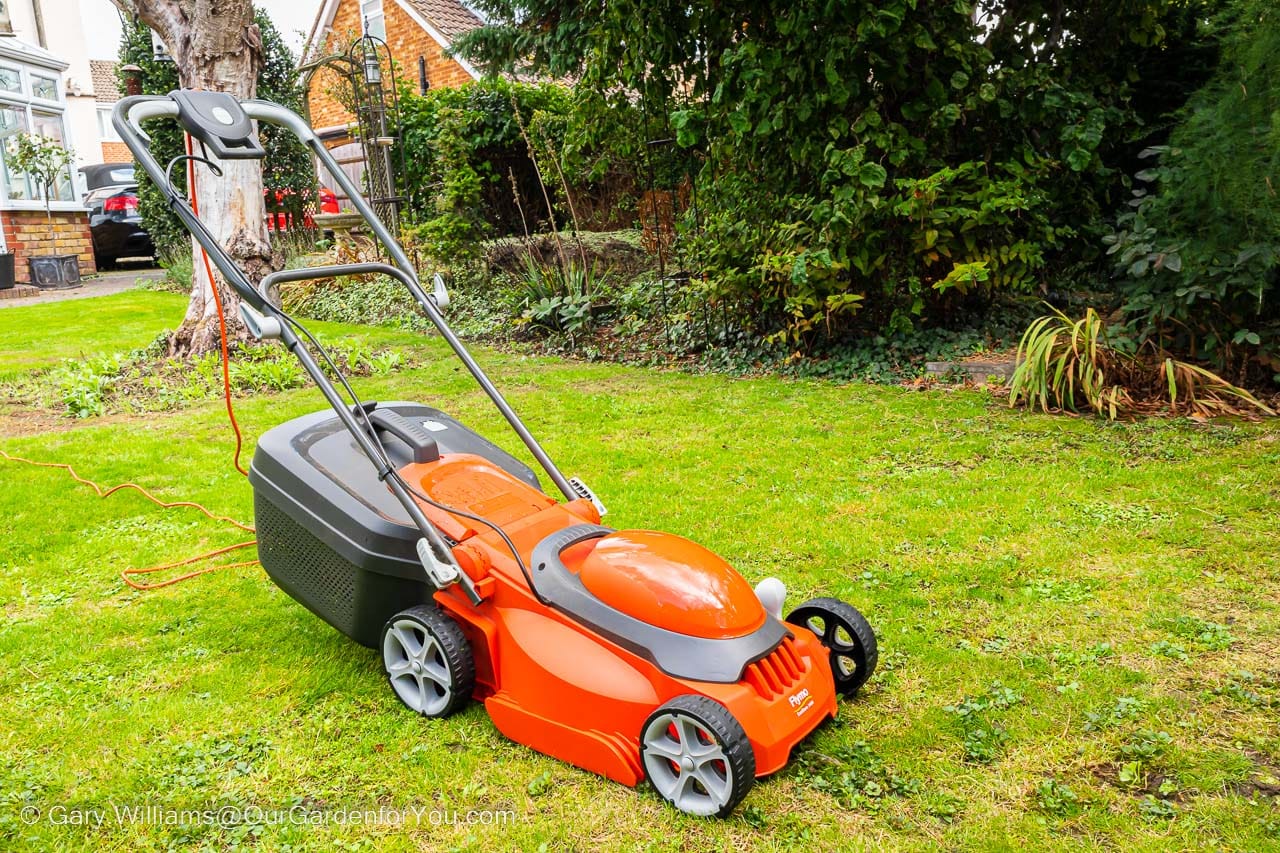 Ideal rotary lawnmower
Lessons learnt & mistakes made
You live and learn
I think next spring; I'm going to be a bit more selective on my patio bedding plants, although we had plenty of colour for us and the wildlife to enjoy. We had a few flowers that became straggly and, dare I say it, not so attractive.

I must admit, for quite a few years now; I have been growing nasturtiums from seed; initially, they look attractive and tumble out of the pots. However, every year we have a problem with caterpillars and black flies, so next year, I think I may avoid growing them, although I say that now.

More planning is required for 2023.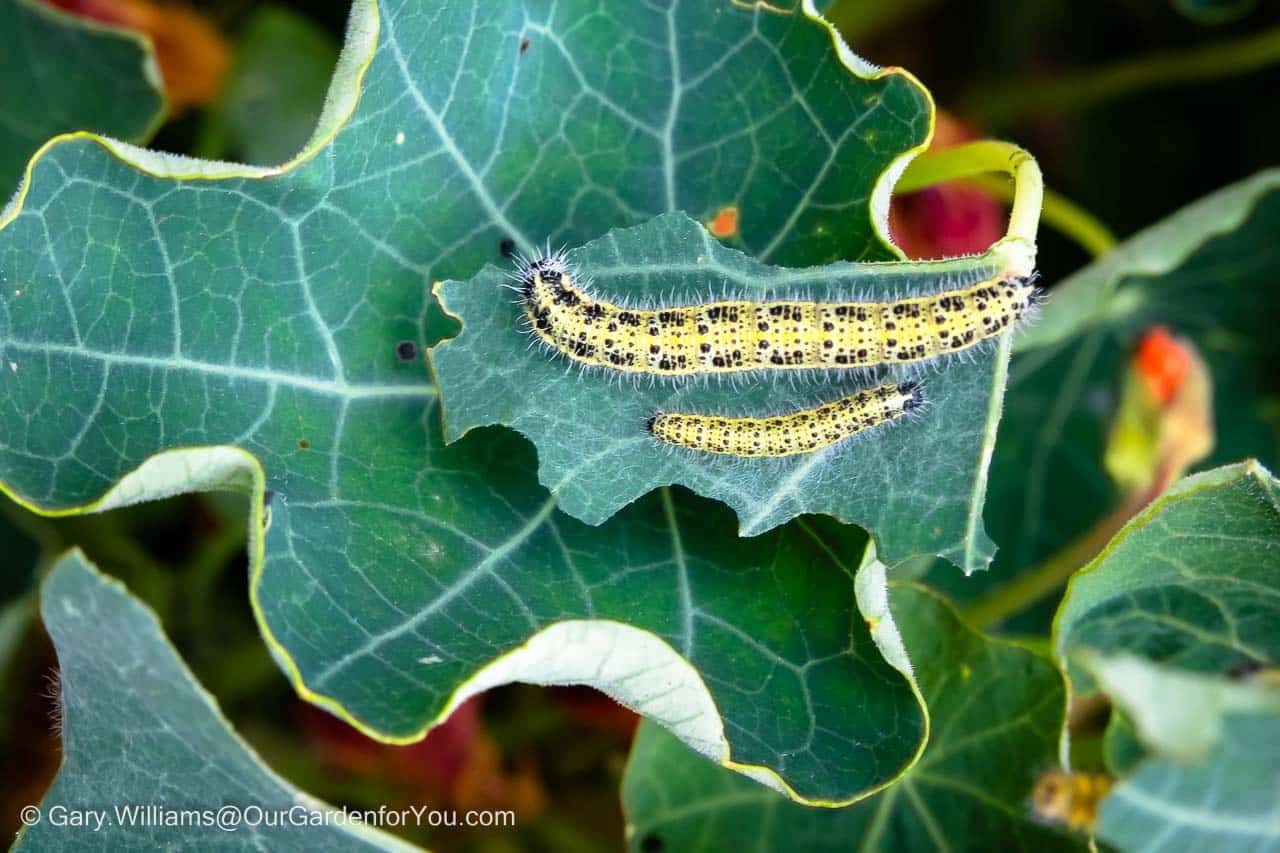 The Cabbage White caterpillar on our nasturtiums
Our plans for the coming month
What's on your to-do list?
Continue to clear the weeds and unwanted planting in the Woodland section.
---
Purchase some bulbs for some springtime colour.
---
Plant out all our new bulbs.
---
Keep cutting back and managing our overgrown and unruly shrubs in the Secret Garden.
---
Progress with planning the different garden sections and understanding the likes and dislikes of our plants.
---
Continue to tackle our working area, it is slow progress, and there is so much garden waste.
---
Tidy up the courtyard patio and clear pots.
---
Well, it looks like I need to get my head down and purchase our new bulbs. Please let us know what you have planned in your garden this month; we'd love to know.
* This post may contain links to affiliated sites where we earn a small commission at no additional charge to you.