by Janis on 30th June 2023 / 0 comments
It's incredible that July is just a few days away, and there's so much more to spring up in the garden; I can't wait. We live in Kent in the southeast of England, and our local pesky water company has just imposed a hosepipe ban upon us, so it's a watering can for us. Thankfully, Gary installed a drip feed irrigation system last year on our patio, so this has been a godsend for us.
Our foxgloves are just hanging on, and our beautiful lupins have finished their first flowering flourish. I've deadheaded them all, so I'm hoping for a second boost of colour.
Last year I received a free packet of cornflower seeds with my Gardeners' World magazine and didn't have time to sow them, so late summer, I scattered them across our cottage garden bed, and I can't believe how well they have done. They have been flowering for around 6-8 weeks and no sign of stopping yet.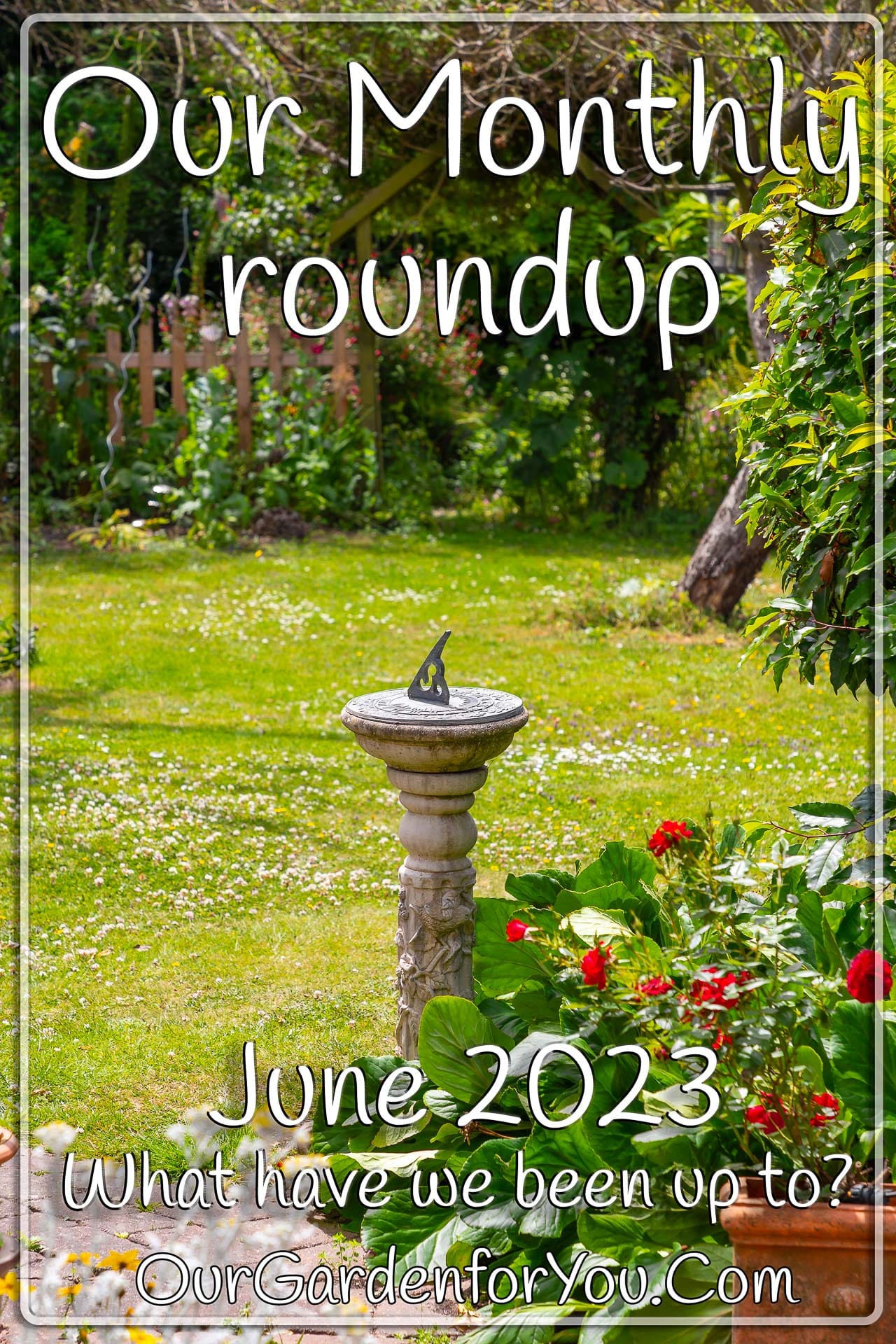 Why not Pin it for later?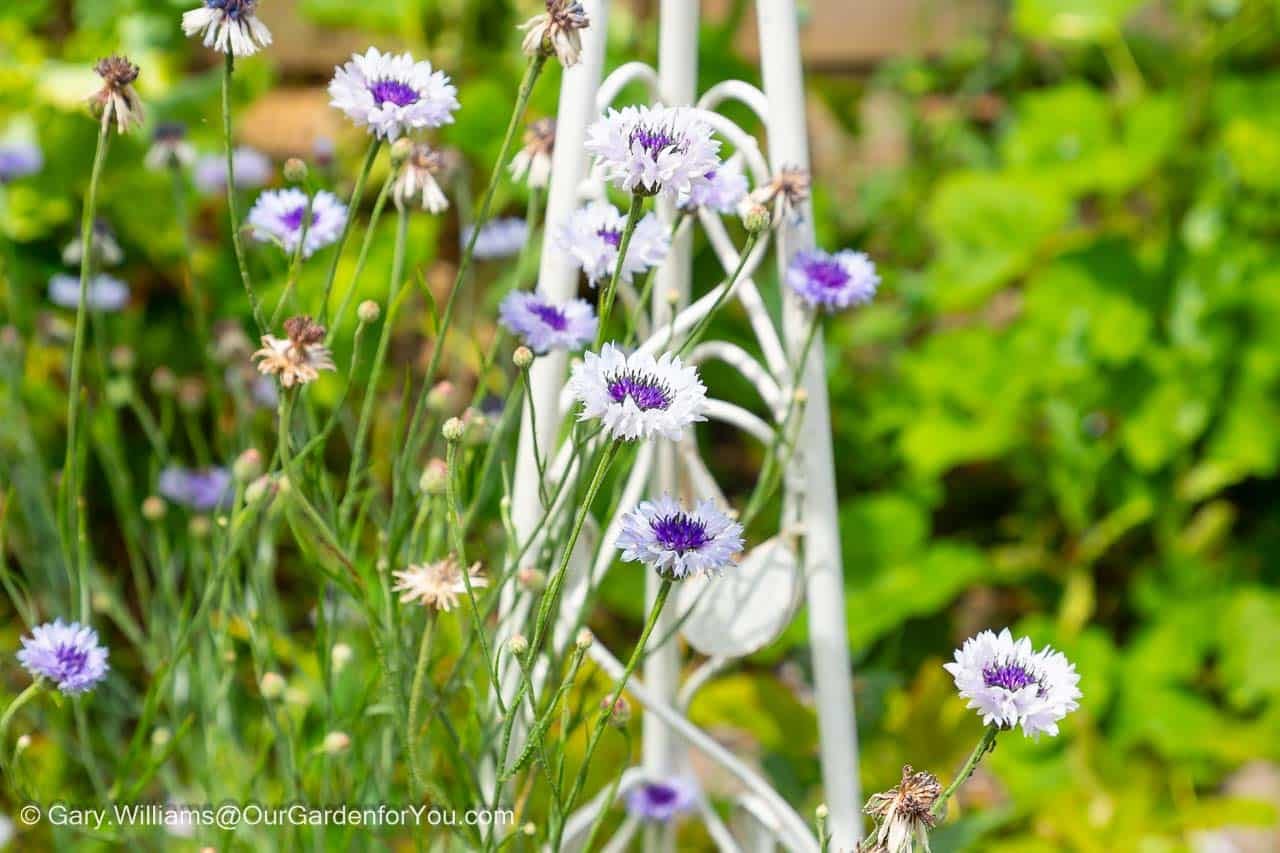 Cornflowers in the cottage garden
After our alliums were a resounding success and look incredible in the garden, we will be buying some more bulbs later this year for spring colour next year. Alliums just keep on giving; they look beautiful in flower and add height and structure to your beds when they turn to seed.

We have now decided that our old, raised bed section of the garden will become a rock garden using Kentish Ragstone. So, we need to start clearing and planning.
What we've been up to in June
In the garden and on the website
After planting so many seeds this year, varying from bedding plants, tomatoes, chillies, marigolds, thunbergia, and ornamental grasses, I finally see clear shelves in our cold frame.

I've purchased bedding plants for our numerous patio pots and containers, and they are all now planted out and look beautiful. They are attracting wildlife already. Every time we step onto our courtyard patio, the Black-eyed Susie and Morning Glory are climbing higher and higher.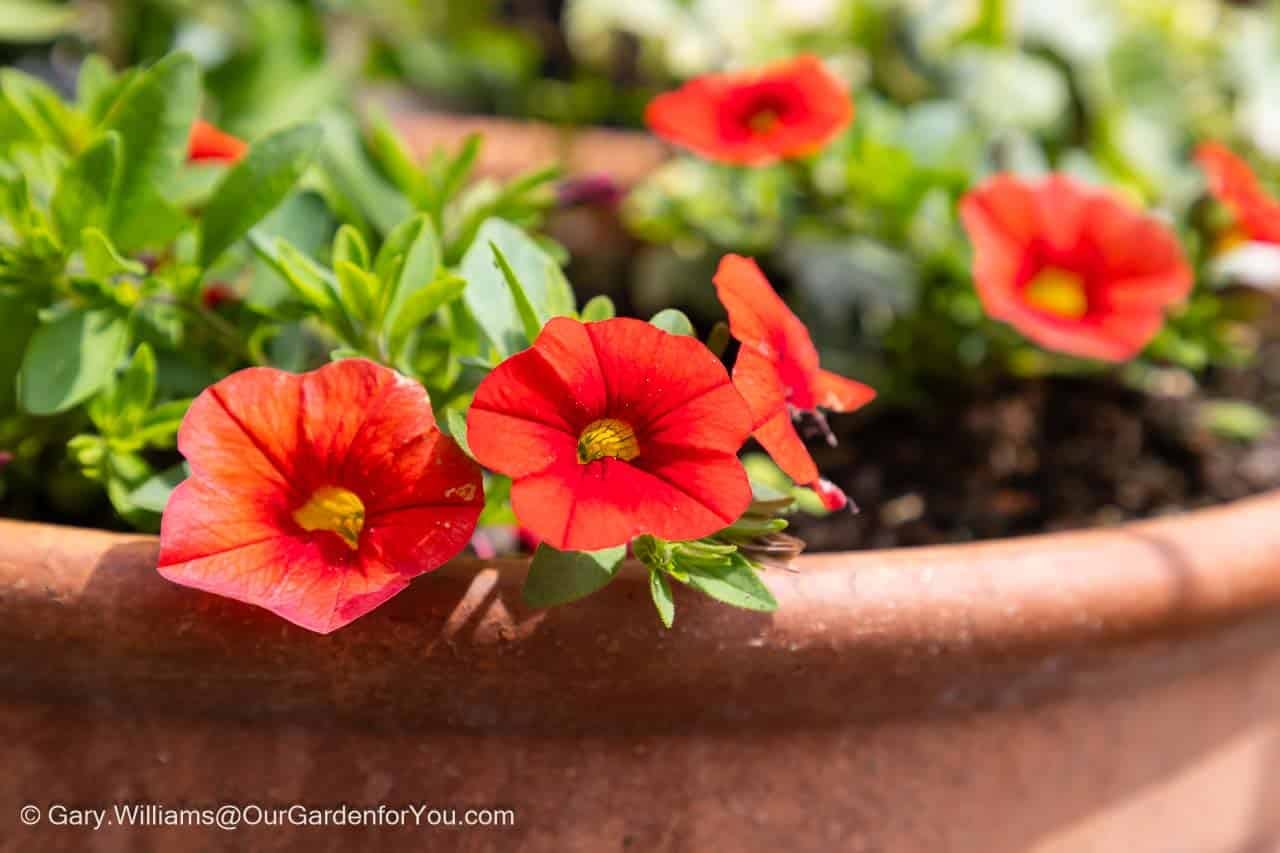 Petunias on the patio
Our eight tomato plants are all now lovingly positioned and have started flowering already. This is the first time I have used grow bags for our tomatoes; I usually placed them in pots; however, last year, they became too top-heavy, so we're using our fence as a support, and so far, so good. I'll keep you updated.
This month we have cleared more of our woodland shady section of the garden and treated ourselves to some more ferns, hostas and heucheras.
We've also been making use of our VANBAR Trailcam and have been placing it out across the garden each evening. We've caught sight of delightful hedgehogs and a fox.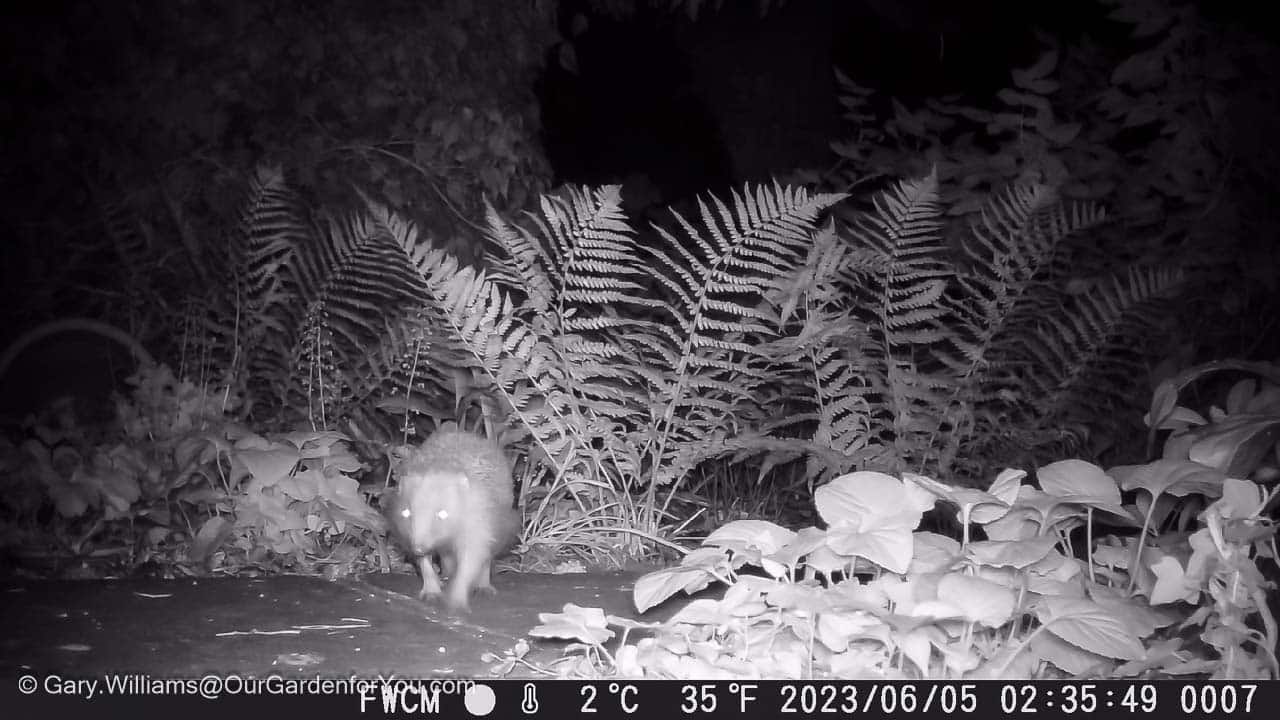 Our visiting Hedgehog
Gary and I have been out and about with our National Trust membership cards and visited the magnificent Chartwell House, the family home of Sir Winston Churchill and the flourishing Emmetts Garden in Kent. Keep a lookout for our upcoming posts on these two beautiful sites.
As an Amazon Associate we earn from qualifying purchases.
As an Amazon Associate we earn from qualifying purchases.
Achievements for June
Let's keep ticking those boxes
June has been a busy month in the garden; as you can imagine, everything is sprouting up and bursting with colour, along with the ever-encroaching weeds.

It has been a reasonably hot month with the weather; well, hot for the southeast of the UK, anyway. That's why we have a hosepipe ban for the second year running.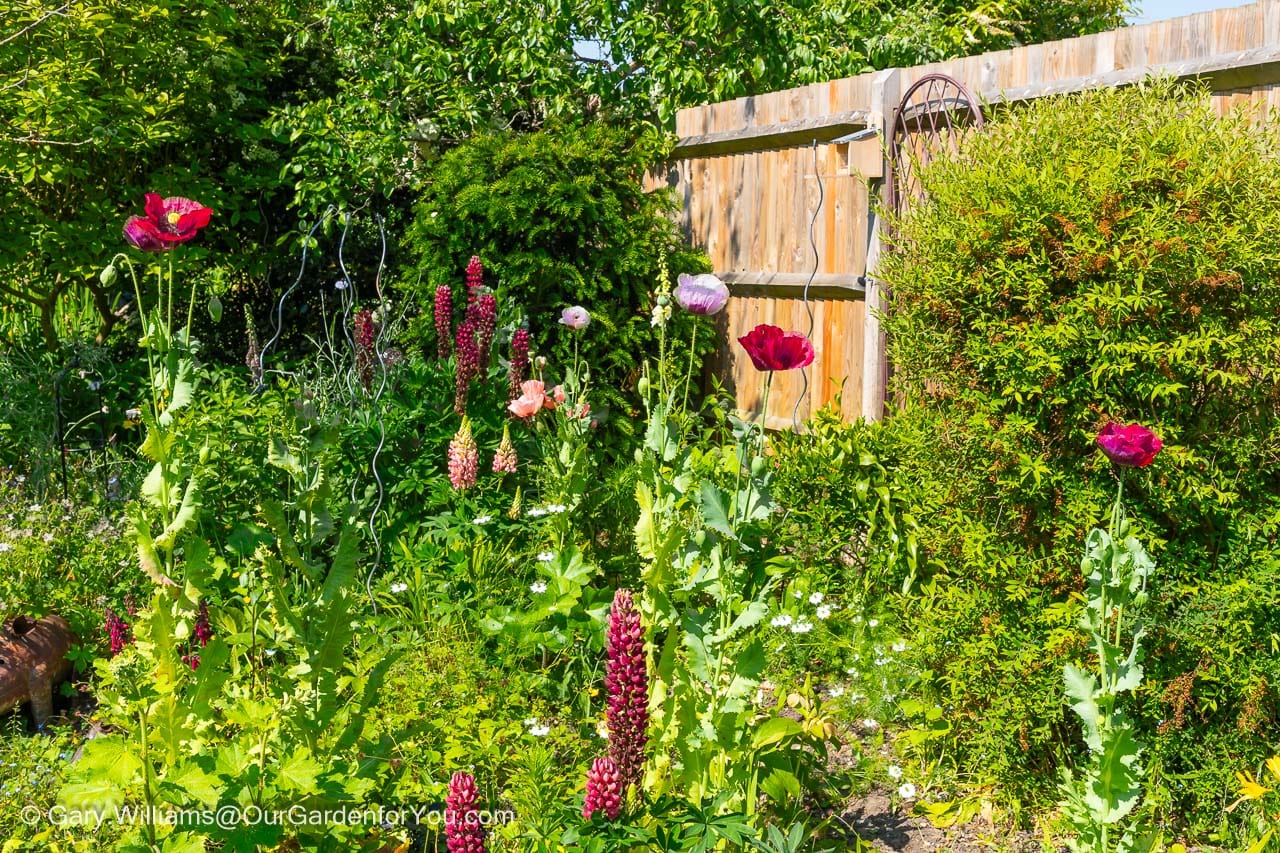 The cottage garden bed
So, let's see what we've managed to tick off for June.
Planted most of our nurtured seedlings into the garden or in pots.
---
Planted out all our patio pots for summer colour.
---
Taken numerous soft cuttings of fuchsias and salvias.
---
Filled our tomato grow bags with eight homegrown seeds.
---
Rehomed the majority of our young plants from the cold frame.
---
Propagated Creeping Jenny & Erysimum.
---
Planted the chilli plants and moved to the conservatory.
---
Weeding many of the beds and pruning.
---
Cleared and planted our Woodland Shady section.
---
Continued clearing the Secret Garden.
---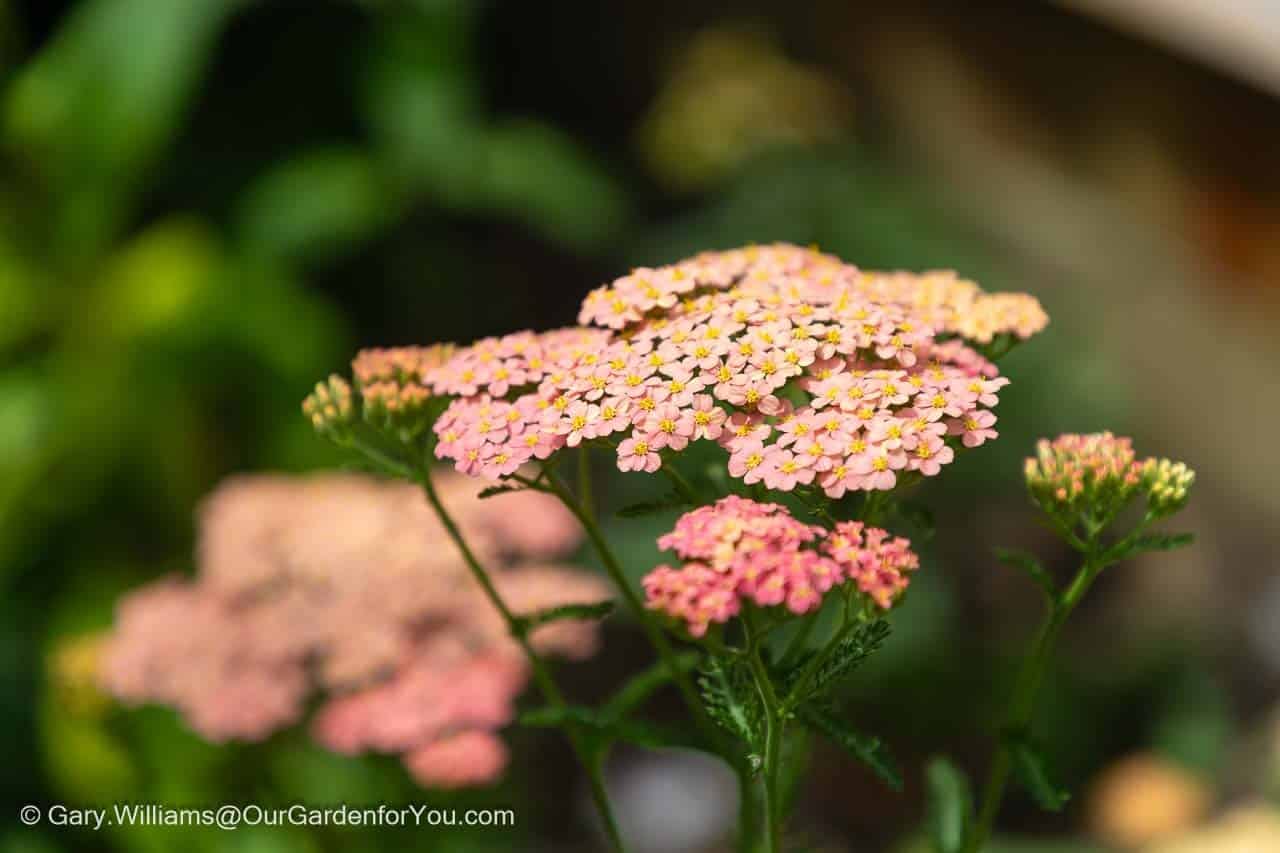 Achillea millefolium 'Salmon Beauty'
Suttons - more than just seeds
You can pick up the beautiful 'Achillea millefolium 'Salmon Beauty' from Suttons in either a 9cm potted plant or 1-litre potted plant.
If you are looking to add to or fill out your border, there is a wonderful choice of perennial border plants available.  You just need to exercise a little self-control.  I know, it's difficult.
Lessons learnt & mistakes made
You live and learn
Last year we bought two standard roses and placed them in pots at the end of our conservatory. At times this area can be a wind tunnel, and the roses were being buffeted around. So, we have now staked them properly, and they seem to be happier.

I should have also acted a little sooner when the black spot appeared on our roses; the disease didn't take long to spread. Nevertheless, after a bit of TLC, they are looking better, and fresh new growth is appearing.
When I ordered our spring bulbs last year, I bought some Allium Sphaerocephalon; I couldn't resist them. However, I should have planted them all in the garden beds instead of the patio pots. I thought they would have flowered and died by now, but they have yet to come into full bloom, so I have random three-foot stems in my summer pots.
Well, I have now learnt that as soon as they have finished flowering, I will lift the bulbs and place them into the garden beds. They'll look stunning next year.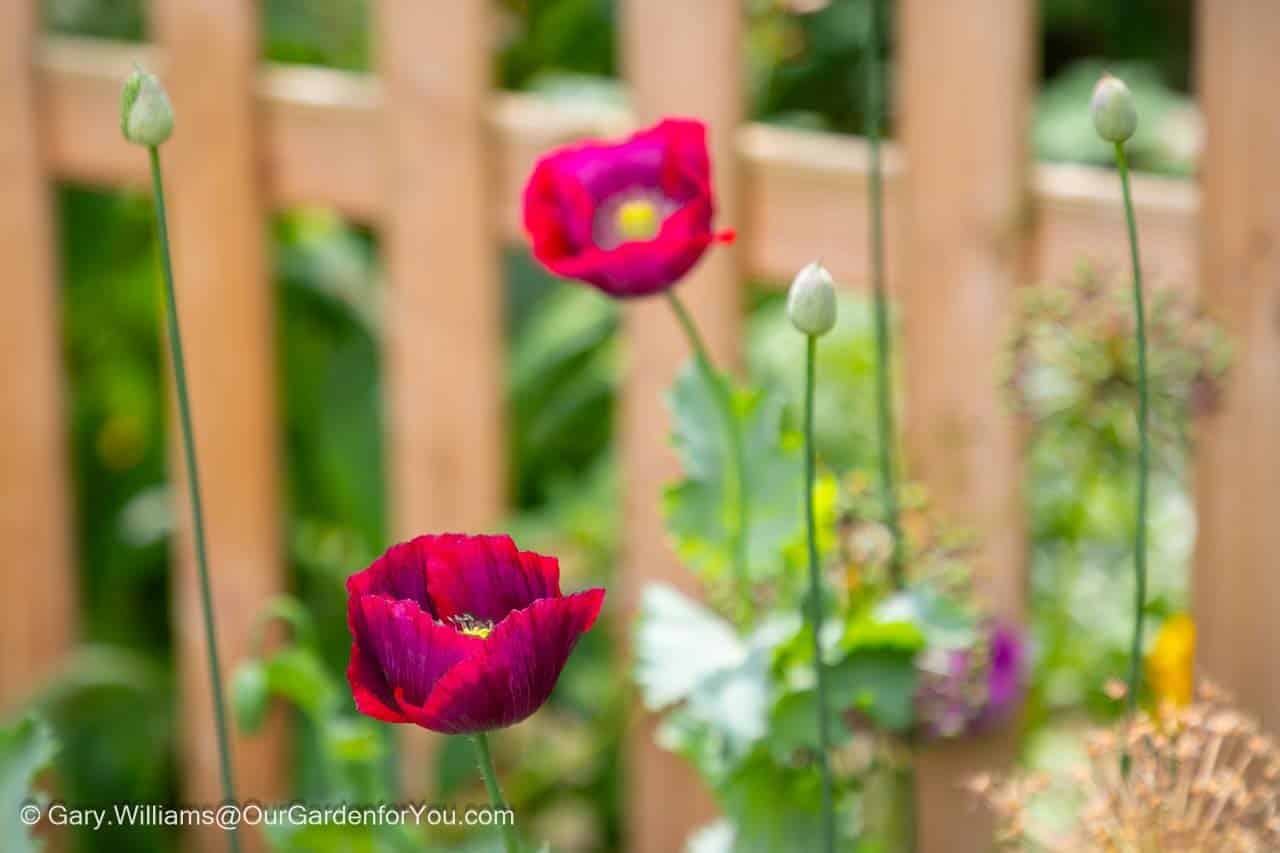 Alliums and poppies
Our plans for the coming month
What's on your to-do list?
Continue to maintain the weeds in the Cottage Garden bed.
---
Continue clearing the four raised bed and plan a new rock garden.
---
Manage our overgrown and unruly shrubs in the Secret Garden.
---
Continue to monitor our garden tasks on the RHS Planner; this online tool is so handy.
---
Clear more weeds from the drive.
---
Remove old Buxus from the second flower bed in the front garden.
---
Tidy and weed front garden.
---
Clear the old tool store and replace it with a new one.
---
Plant out my nurtured home-grown Salvia 'Hot Lips' and Spirea 'Bridal Wreath'.
---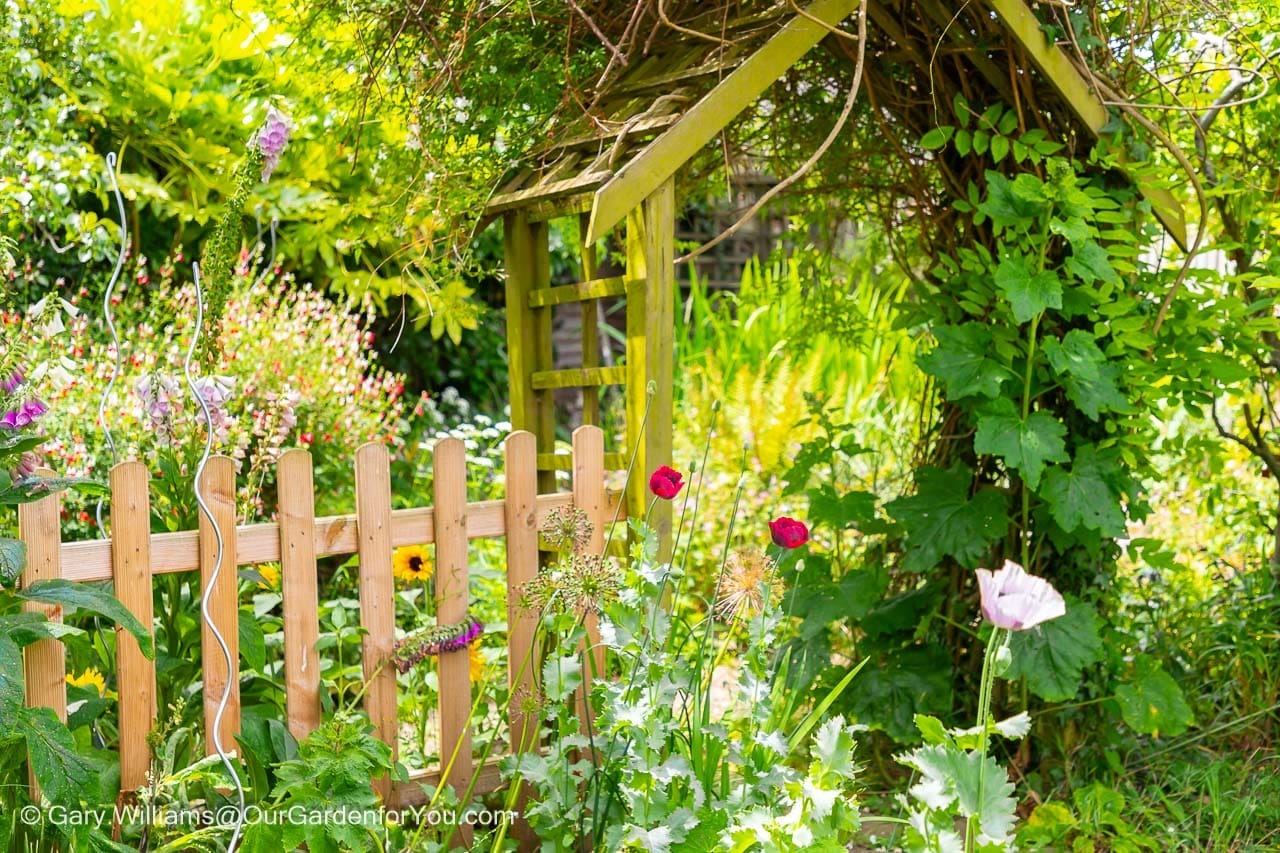 'Lawn Shady' to the 'Secret Garden'
Please let us know what you have planned in your garden this month; we'd love to know.
* This post may contain links to affiliated sites where we earn a small commission at no additional charge to you.